WEEKLY FISHING REPORT: I hooked my biggest walleye ever caught through the ice
During a trip out on Lake of the Woods this past weekend I was fortunate to catch my biggest walleye ever caught through the ice. That gal was fat and thick.
Fishing in the Bemidji area this past week has been pretty much like it has been most of the winter, a pretty good bite one day and not so much the next — but hey, that's fishing!
You'll find perch in 12-18 feet and also out on some of the deeper humps. They come in waves most of the day. You'll find walleyes in those same areas with your best chance of icing some is early and late afternoon into the early evening.
The bitterly cold temperatures of late last week helped firm up some of the slush, but there is still plenty of it on many of our area lakes so beware of that. If you stay on the plowed roads you should be OK.
Last week I took a couple of days and went to Lake of the Woods with my good friend Scot Hanson of the Twin Cities. Scot is one of the best walleye anglers I know. We caught plenty of walleyes and sauger but most were small and we had lots of fun.
I was fortunate to catch a hog, a 30-incher that I caught at 2:30 in the afternoon on a Northland Glo-Shot spoon and a minnow head. Biggest walleye I've ever caught through the ice. That gal was fat and thick. After some pictures were taken, I immediately released her.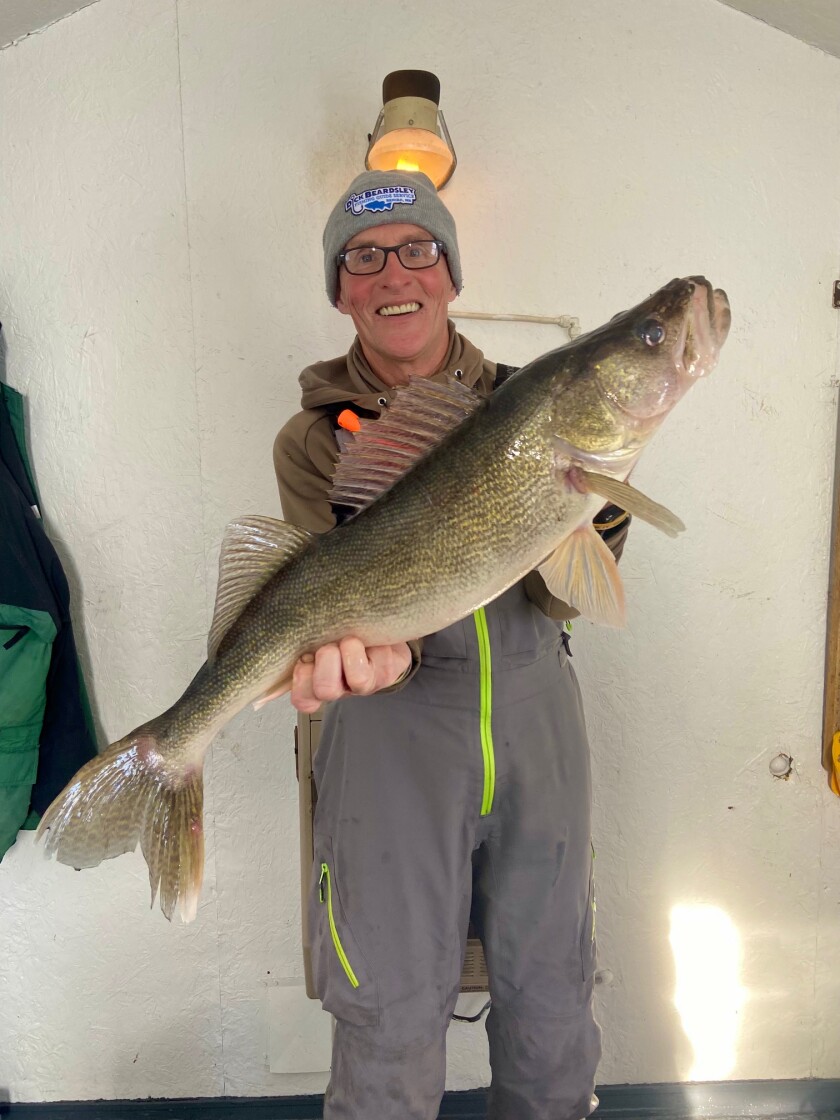 On Cass Lake perch action has been best during the midday hours in Allen's Bay on Cass and Pike Bay Lake in 22-30 feet.
On Upper Red some groups this past week did really well while others not so much. The best action is taking place about 10 miles out in 12 feet early and late in the day.
On Lake Winnibigoshish the walleye and perch bite slowed a bit the past week but the folks that are mobile and trying to stay on active fish seem to be doing the best. Most of the fish are coming out of 25-32 feet.
The weather looks decent for the upcoming weekend so get out and enjoy it! Please remember to practice selective harvesting, by doing so we will continue to have great fishing for years to come.
Dick Beardsley is the owner and operator of Dick Beardsley Fishing Guide Service in Bemidji. He can be reached at (218) 556-7172 and dick@dickbeardsley.com. For more information, visit www.dickbeardsleyfishingguide.com.