JOHN EGGERS COLUMN: What is it worth?
I just returned from my 30th year or so of selling at the annual Grand Rapids Swap Meet. Each time I ask myself, "What am I doing here?" Why do the hundreds of dealers at the swap meet do it?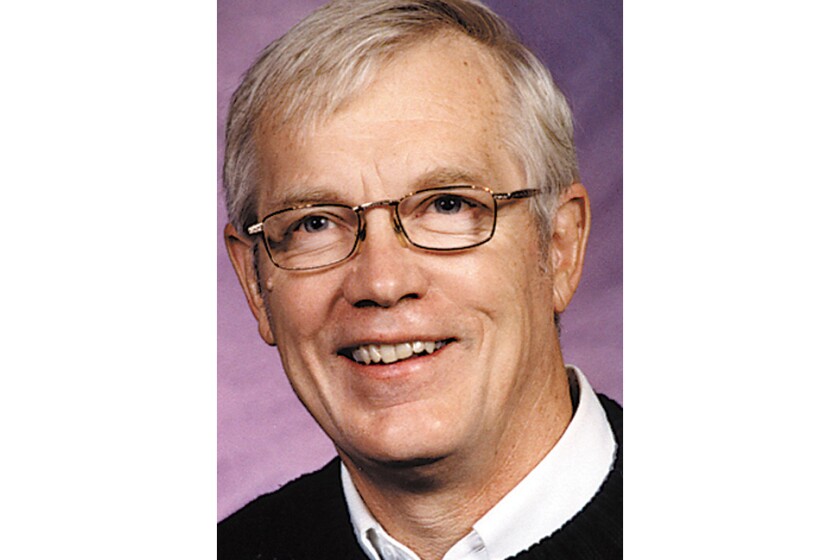 We are part of The Trust Project.
I just returned from my 30th year or so of selling at the annual Grand Rapids Swap Meet. Each time I ask myself, "What am I doing here?" Why do the hundreds of dealers at the swap meet do it?
Despite all of the packing and unpacking and setting up and then packing up and unpacking for the second time, I think I speak for all of the vendors and antique dealers in general; it is an enjoyable experience.
It's even more enjoyable when you can make a buck or two and have something someone else has been looking for. There is one huge caveat — there isn't much difference in the profit and loss columns, which returns me to the question, "Why am I here?"
One reason is to share my experiences buying and selling antiques with my readers. Here are some of the most frequent questions asked of me over the years in my quest for the Holy Grail — just in case you want to go on your search.
Q: How do you know what something is worth?
A: A lady at the swap meet asked this question. Most of all, I rely on 50 years of experience and am still learning. Antique guide books are a good source, although they give you an inflated price. Visiting antique shops, shows, and malls are also good. Merely asking a collector can save you some time. I also check to see what the item has sold for on eBay.
Q: Is collecting worth the time and effort?
A: We have pets because they give us pleasure. The same can be said for collecting things. When they stop providing satisfaction, it's time to move on. In general, collecting is worth the time and effort. (See the next question.)
Q: Is there any redeeming value in collecting?
A: If every young person collected something, we could raise our graduation rates by 10 to 20% and reduce our drug problem and incarceration rates by the same amount. Why?
Collecting something gives you a purpose. It gives you something to look forward to. It makes you an expert in something. It makes you smarter. You feel better about yourself. I encourage all parents to help their kids discover a hobby where they can collect something. My first hobby was collecting pretty rocks. It was a start, and it didn't cost me anything.
Q: Is collecting antiques profitable?
A: There aren't too many antique dealers driving Cadillacs and Corvettes. Dealers know that when they buy something, they have to sell it for more than what it is worth. After they sell something, they have to have enough profit to replenish their stock.
It's very much like a retail business with one big exception. Antique dealers have to hunt and hunt for something to sell. In other words, don't expect to get rich by buying and selling antiques. It will, however, make you smile.
Q: What are some hot items to collect today?
A: If you want Buzz Aldrin's jacket that he wore on Apollo 11, you can have it for a million. The things that currently have the most value are rare, one-of-a-kind items. I sold a Beatles National Fan Club button for $200.
I recently sold a beautiful zebra-colored Conklin fountain pen for $135. Advertising signs, old toys in good shape, gold and silver coins, high-end carnival and depression glass, mid-century modern items, scarce Red Wing stoneware, autographs, and rare books remain valuable. Discover what people want and then hunt for it.
Q: What doesn't sell?
A: Fiestaware, oak furniture, depression glass, ordinary carnival glass, postcards, most glassware, old dishes, newer baseball cards and comics, die-cast toys, most old magazines, Hummel figurines, Lefton and souvenir china are some things that have a much-reduced market value. Just because an item does not sell well doesn't mean you can't collect it.
Q: I have an old rocker and a piece of custard glass that were my grandmother's. What are they worth?
A: Take a picture of them to show a dealer. Usually, they are more than willing to tell you. Have an appraiser look at them, but this will cost you a little. Find a similar item online or at Grandma's Attic Antique Mall. It's one of the best in the state.
Q: What is the best way to get rid of my stuff?
A: As you know, garage sales are good but much work. You can ask a buyer of antiques to come and take a look. You can consign them to an auction. Or, if you have the time, try to sell them on eBay or Etsy or list them on one of the local online seller pages. You could, of course, give them away.
Q: Why are collectors important?
A: Think of collectors as historians. Without them, many of our county museums would not be in operation. Collectors are our historic record keepers, our watchdogs to see that things are preserved for the enjoyment of others.
My Bemidji friend, Roger Patterson, who passed away a few years ago, was Smithsonian's best friend because he reveled in the preservation of books, stamps, and a plethora of paper items and, generally, anything that had to do with history. He recognized the value of preserving our history, and who better to do this than collectors?
Q: Is there a downside to collecting?
A: I can think of two. First, collecting can be addicting. It can rob time from your family and friends. You can, however, meet some wonderful people in the antique business, both dealers and collectors.
Second, you can accumulate stuff that can get in the way to the point where you trip over it. The key is, don't let it consume you like it did the people who rushed out to California in search of gold and the easy life. Most never found it. So, be careful out there. Remember, the only way to find the Holy Grail is in the movies.
Riddle: What is a grasshopper's favorite band? (Answer: Buddy Holly and the Crickets). Rock and roll items from the 50s can be of high value.
We can increase the graduation rate by encouraging every young person to have a hobby.
John R. Eggers of Bemidji is a former university professor and area principal. He also is a writer and public speaker.