JOHN EGGERS COLUMN: We have to do better when it comes to graduation rates
If you want to help kids who are finding marginal success, you have to create a school different from what we now have. A huge first step is establishing a 100% graduation rate goal.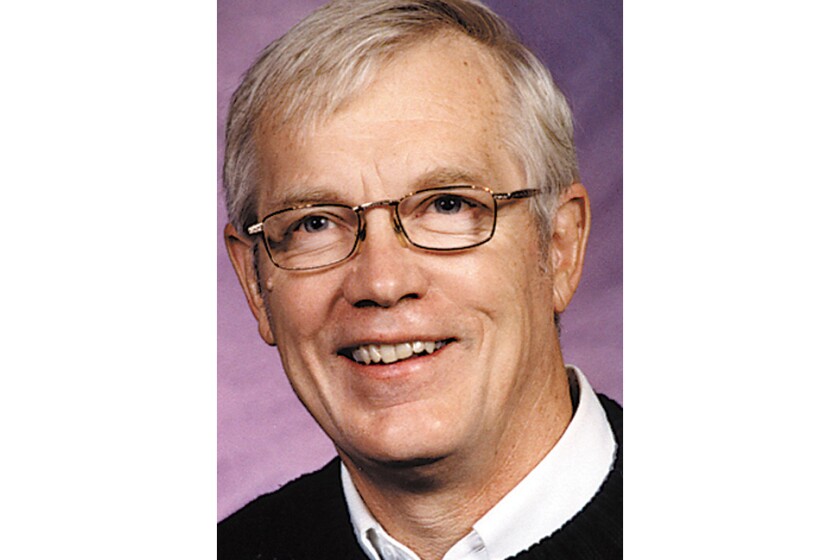 Q: What did you think of the current graduation statistics released by the Minnesota Department of Education (MDE)?
A: I was disappointed but I wasn't surprised. In case you missed it, MDE reported that the graduation rate for the Minnesota class of 2022 was 83.6%.
The 83.6% graduation rate increased by 0.2 percentage points from 2021. What is disappointing is that the graduation rate for African-Americans is just 73.5%, 69% for Hispanics and 61.1% for Native Americans.
Q: Shouldn't we take heart in knowing there were slight gains for Native Americans and African Americans?
A: Sure, but we can't ignore that 40% of our Native American students and 25% of our African American students, and 30% of Hispanics didn't graduate.
Some of these students will go on to get their GED or go to an alternative learning center. This is good. We have to do better.
Q: With these incremental gains, aren't we on the right track?
A: We could wait until those incremental gains amount to a 100% graduation rate. We may accomplish our goal by 2100 with slight gains in some years and minor losses in others. This isn't acceptable to me as an educator, and I think other educators feel the same way.
Q: What if we do wait?
A: While we wait, applaud small gains, and say, "We're improving," those struggling students who did not graduate face challenges beyond what many can handle.
These students are more likely to use drugs (Note: Our best drug prevention strategy is a high school diploma), succumb to poverty, be put in jail, decreased longevity, have serious health issues, remain unemployed, and so on.
We are compassionate people. We can't allow this to happen. Eighty percent of males in federal and state prisons do not have their high school diploma. What does that tell us?
Q: So, what do we do about it?
A: George Bernard Shaw said, "Those who cannot change their minds cannot change anything."
What do we need to do first? Change the way we think.
Q: What change would you recommend for our educational system?
A: We now have a system where everyone is getting the same. That's good. However, it is not an equitable system. We don't seriously acknowledge the learning differences in people and their circumstances.
Having an equitable system means that we allow for individual differences. As a Rotarian speaker recently reminded a gathering in Brainerd, "We would rather be looked over than overlooked."
We are overlooking many of our students, which is the most disappointing truth about the current graduation rates.
Q: What do we do about it?
A: Since MDE reports graduation statistics in percentages, we need the governor to declare a statewide goal of a 100% graduation rate similar to what was passed by the Red Lake Tribal Council and what we now have in Beltrami County.
Then let's shout it from the rooftops. We also ask teachers to do specific classroom strategies that take little time but emphasize this goal. For example, let's relentlessly remind students of the value of a high school diploma.
We also remind businesses what they can do. Doing this would not cost taxpayers any more money and would, without a doubt, make a difference.
Q: What else could we do if we are truly serious about accomplishing a 100% goal?
A: Having a 100% graduation rate goal for Minnesota is dreaming big time, which is precisely what is needed. We have mind-boggling innovations in science, medicine, the environment, space and business.
However, in education, schools today resemble the schools in the 70s. We need to create a genuinely different kind of "school" that bears little resemblance to today's schools.
Q: But, John, we already have ALCs, charter schools, alternative schools, and schools within schools.
A: These are meaningful and desirable efforts. However, you can't change the graduation rate significantly until you have significant changes in schools. We need to dream bigger.
Q: What might be the features of our "school?"
A: Our "school" would differ in every aspect, including requirements, grading systems, meeting times, teacher requirements, organization, etc. The whole system would be new.
The one thing that would remain similar is that it would be a K-17 system tacking on a Bemidji State degree component (BS and MS). This would help BSU's enrollment problem. Picture a shopping mall where young people are coming and going, eating and relaxing, visiting and working.
Q: What point are you trying to make?
A: If you want to help kids who are struggling; if you want to help kids who leave school early; if you want to help kids who are finding marginal success, you have to create a school different from what we now have. A huge first step is establishing a 100% graduation rate goal.
Q: Is there any hope on the horizon?
A: Today's youth are fantastic because we provide them with countless opportunities. They are intelligent, creative, peace-loving and helpful to others.
We have parents and teachers, and clergy to thank. Now we need to ensure every young person has the same opportunities.
Q: Where do we begin?
A: If anyone would like to meet and visit about what more we can do as a community, school or family to help kids graduate, I will be in the Lueken's North conference room at 5 p.m. on Tuesday, May 9.
Call me if you have a question at (218) 766-9009.
Riddle: Why are A's like flowers? Answer: Because B's come after them. We spend much time worrying about bees and how they contribute to the world order; let's ensure we give equal time to our youth.
I want to thank Keenan's Cabinets for being the most recent business to support our 100% goal.
John R. Eggers of Bemidji is a former university professor and area principal. He also is a writer and public speaker.