JOHN EGGERS COLUMN: Wanted: More American Indian survival schools
In 1950, Red Lake's Peter Graves, who was Secretary of the Tribal Council said, "Education, we believe, is the only salvation for Indian people."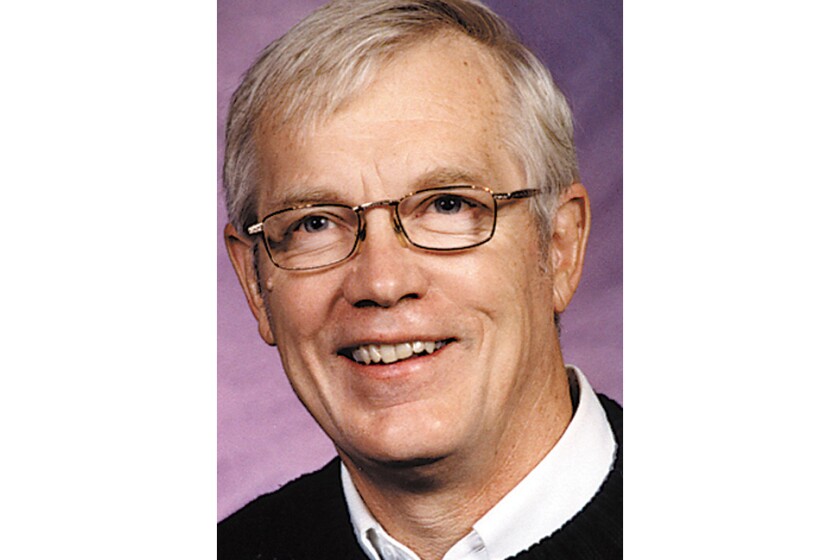 We are part of The Trust Project.
Clyde Bellecourt was known for many things that brought attention to the plight of Native Americans as you may have read about since his passing last week. One of the things for which he should have been given more credit for was the creation of American Indian survival schools.
In 1950, Red Lake's Peter Graves, who was Secretary of the Tribal Council said, "Education, we believe, is the only salvation for Indian people."
No doubt, Bellecourt was thinking the same thing when he founded the first "Indian Survival School" in Minneapolis called Heart of the Earth Survival School and then later the Red School House in neighboring St. Paul.
Why did Bellecourt and others including members of the American Indian Movement believe a new kind of school was necessary? Weren't American Indian youth being served in the public schools?
The answer to that question is, "Some were served, most were not." Nothing has changed too much since those survival schools were first created in the 1960s. More work, much more work, needs to be done if American Indian youth are to find success in our schools.
The purpose of the survival schools, according to Julie Davis in her 2013 book titled "Survival Schools," was to "serve as a beacon of hope and elevate graduation rates, revitalize culture for urban Indians, and underscore the need for education reform."
Charles Grolla, Cass Lake culture and language teacher and a former student at the Heart of the Earth School said he appreciated the school because he was able to "be among his own people." He also added, "The teachers started you from where you were at."
Schools which have significant populations of American Indian youth have improved. There is more of an awareness of the culture. Efforts are made to find more American Indian teachers. Classes in culture awareness and language are offered when possible and programs like credit recovery are in place to help all students catch up to the point where they can graduate. So, we can say that Bellecourt's vision has made a difference in American Indian education.
The Pine Point Experimental School on the White Earth Reservation was an attempt to establish a "survival school." I was part of that experiment in the early 70s. Pine Point was a public school, K-8. When our students finished eighth grade, they went to neighboring school districts, primarily Park Rapids. Most returned without finding success.
We made an effort to start an alternative high school without going through the proper channels just to offer the students another option that was not offered in the public school. This really is what survival schools are all about — giving kids options that work.
As I write this column I am in my office at Red Lake, which is in the old Bureau of Indian Affairs building. I have many mementos on the walls. There is a Volume I, No. 1, issue of the Red Lake Times from June 17, 1987, which has on the front page a photo of Tribal Chairman, Roger Jourdain, who also was a strong advocate for education.
On the wall is a Red Lake flag showing the seven clans and a 1913 map of Beltrami County showing Red Lake. If you were to look at the progress of Red Lake since 1913 or even 1987, the extent of this progress is truly amazing — new construction here, new construction there, new construction everywhere.
All of this "newness" is due largely to education, leadership and culture. I propose this question to community leaders wherever I go, "What if everyone in your community had a high school diploma, how much better would your community be?"
Jerry Buckanaga, the leader of the Pine Point Experimental School, realized that we can make more progress among American Indian people when everyone has a chance to succeed, when learning is personalized. Having degrees from Moorhead State and Harvard University, he knew the value of education. He also realized that traditional "schooling" just doesn't work for most American Indian youth if we expect them to not just survive but thrive. The boarding schools are a testimony to that.
Improvements have been made but not nearly enough. Too many American Indian youth are still not finding the success they should be finding in our schools. Survival schools were an attempt to do things differently. The new charter school at Red Lake is an effort to do things differently. The Four Winds Alternative School at Red Lake that was in operation in the 80s and early 90s did things differently and more students graduated. The Naytahwaush Community Charter School was created to offer parents another alternative.
Survival schools are needed just as much now as they were in the 60s because we have more at stake. Our problems are bigger. Our cultural landscape has changed. We live in an interdependent world. We need all of the brain power we can muster. We can no longer move all students through systems that we know don't work. Just saying that things are improving is not enough. We need strategies that work — now.
I have on my desk a button that says "I am part of the solutions so are U — no more wasted lives." Whatever we call our new schools — charter, emersion, alternative, or survival — we have to recognize that the answer remains within each of us to do something about it. All of us need to be part of the solution. It's not just a matter of ensuring students have a mindset to succeed and graduate, adults also need to have it.
Riddle: What is a locomotive? (Answer: A crazy reason for doing things. Some of the craziest ideas for creating new survival schools may be the best.)
Virtual learning is not good for most kids. However, we can't ignore the fact that some kids learn quite well on their own. Graduating 100% of our students means finding the right way that works best for each student.
John R. Eggers of Bemidji is a former university professor and area principal. He also is a writer and public speaker.