JOHN EGGERS COLUMN: I have never met a parade that I didn't like
Parades are good for our mental health because they take our minds off our trials and tribulations for an hour or so and allow us to revert to our early carefree years and act and think like kids again.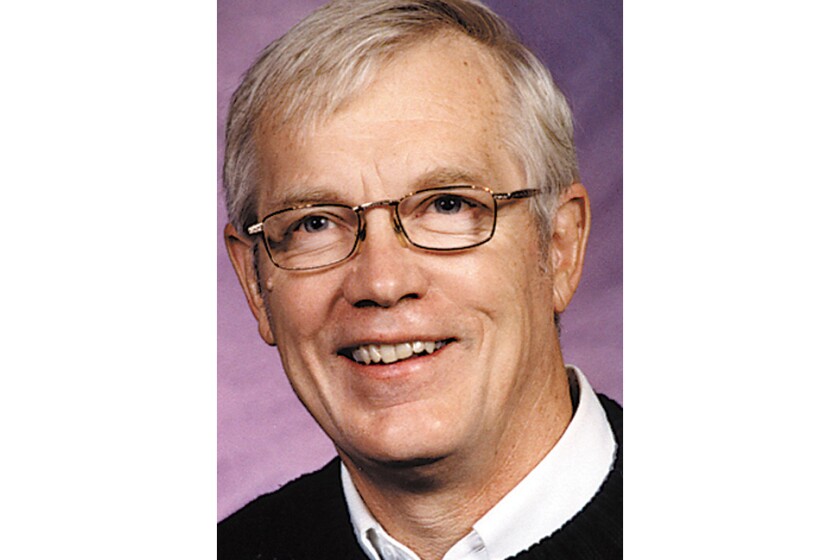 We are part of The Trust Project.
Oh, I love a parade!
No more pencils.
No more books.
No more teachers.
No more dirty looks.
I am unsure if kids still recite this all-time school fun poem, but it's appropriate for this time of year when kids don't have to read boring textbooks and see teachers for a few months. Now they can look forward to summer fun, including parades.
I have never met a parade that I didn't like. There is something in every parade that deserves a second look. The forthcoming Fourth of July parades will give us a chance to take a second and maybe even a third look. Perhaps, this is why the Deb's parade goes around twice. It provides all of us a chance to take a second look.
Many things could distract us from summer fun, including gas prices, the cost of groceries, the war in Ukraine, and shootings. Parades are good for our mental health because they take our minds off our trials and tribulations for an hour or so and allow us to revert to our early carefree years and act and think like kids again.
If we had to list all the things that make America great, parades would have to be near the top. They bring communities together to showcase what America is all about. After the parade, you can go home and have a slice of rhubarb pie or watermelon and drink a glass of lemonade.
My hometown parade featured a giant bullhead, which helped proclaim Waterville, Minnesota, as the Bullhead Capital of the World. Do you suppose Bemidji could have a gigantic Paul Bunyan riding on an immense ox? Now that would be a unique attraction for viewers but not so good for the ox.
When my family lived in Mason City, Iowa, we had the opportunity to see one of the best small-town parades in the Midwest. Mason City is the home of Merideth Wilson, who wrote the songs for "The Music Man."
I watch this movie at least once a year to see the end, which was filmed in Mason City. You can see Robert Preston and Shirley Jones marching around the town square to the tune of "Seventy-six Trombones."
The Mason City Band Festival Days would bring dozens of high school bands to town to compete for the best high school marching band. Do you pick out your favorite parade entry? I am partial to marching bands. They add a special hometown feeling to the parade regardless of how they sound.
Many of you remember marching in your high school band during those hot summer days. Even though the school had just let out, we didn't seem to mind going to the marching practices on the football field or playground. In small towns, there wasn't much else happening, and being part of the marching band gave us something to do.
Then there were the bus rides to the parades in buses that were not air conditioned. Before we even arrived at the town, everyone was drenched in perspiration.
Whenever I think of marching bands, I think of the movie "Mr. Holland's Opus." The main character, played by Richard Dreyfuss, is also the reluctant marching band leader who tries his best to get his students ready to march and is so proud when they do.
It's not as easy as it looks to march in rhythm with the other band members and then play your instrument simultaneously. It's hot, you are perspiring, you get tired, you can't see the parade, you get a few blisters on your feet, and when it's over, it's over. Despite all this, the parades are lots of fun for high schoolers. One parade per summer is about enough for most band leaders.
Probably the Red Lake parade wins the honor of having the most candy tossed to the kids on the sidelines. It's not a very long parade, but it's a fun parade. The "rez" cars are one of the highlights.
The Deb's Fourth of July parade is an annual highlight for all living in northern Minnesota. It begins at 11 a.m. You should get there early, bring your lawn chair, and sit, relax and watch a fun parade. Don't leave early. Remember, it goes around twice.
The Bemidji Parade begins at 1 p.m. and will be held on Sunday, July 3. It is a long parade with something for everyone: firetrucks, politicians, clowns, water sprayers, floats, horses, old cars, roller skaters, bands, music, flags and more flags. Bring some water and snacks. Don't forget a blanket or chair.
The opening lyrics to the song "I love a parade" are
"I love a parade, the tramping of feet,
I love every beat I hear of a drum.
I love a parade when I hear a band
I want to stand and cheer as they come."
When you see the marching band in your parade, don't forget to stand as they come. We all love a parade.
Riddle: What is the best month for a parade? (Answer: March) July, too, will do just fine.
Thanks to Mayor Prince for handing out 100% graduation stickers during the Bemidji Fourth of July parade.
John R. Eggers of Bemidji is a former university professor and area principal. He also is a writer and public speaker.