JOHN EGGERS COLUMN: It's time for the wood tick opener
Can you guess the number of wood ticks you will find on your body between now and the first winter snowfall?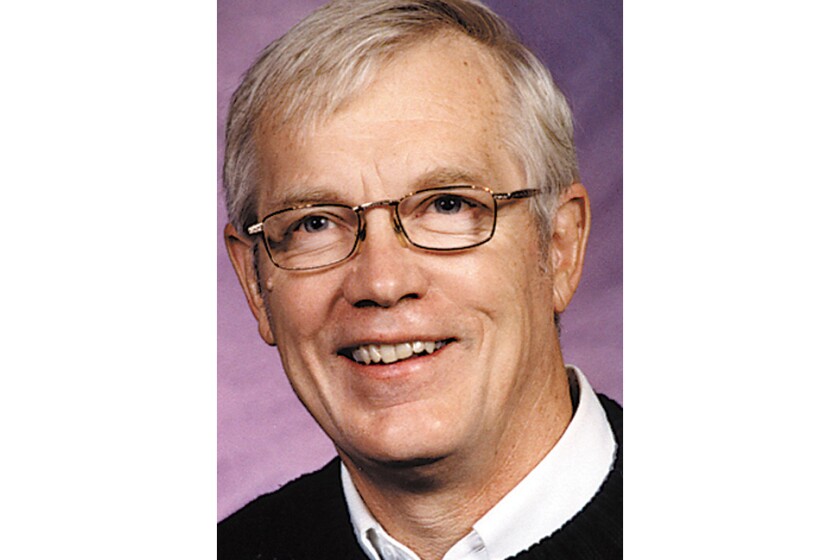 We are part of The Trust Project.
Can you guess the number of wood ticks you will find on your body between now and the first winter snowfall?
If you are out in the boat and if the fish aren't biting, you might want to take a poll to see who thinks wood ticks love them the most.
What is the point of wood ticks? Do they serve a purpose? Was it really necessary for the Creator to make them? No one wants them for a pet. If we did, there would be many ticks named "Woody." Who needs them?
You have to admit that wood ticks are a good conversation topic. In Minnesota, wood ticks are to summer as blizzards are to winter. We enjoy talking about the weather. We enjoy talking about wood ticks — each of us has a story to tell.
Several decades ago, I had a buzzing in my ear. At first, I thought it was from water leftover from swimming. It lasted for a couple of days, and then I took a shower.
I poked my small finger in my ear and I not only pulled out one wood tick but, further digging around, I pulled out a second wood tick. Yes, they were in my ear. To this day, my hearing has never been the same. Just ask my wife, Kathy.
Anyone from Blue Earth to Baudette knows about ticks. I have known about wood ticks all my life, and hundreds and hundreds have personally known me.
Some people become a bit hysterical when finding a tick stuck to their neck, waist or leg. Kathy used to act that way but living in Minnesota she has grown accustomed to their face.
We have different remedies for pulling them off. Some merely pull the tick off, and a tiny piece of skin comes with it. That's what you shouldn't do.
My parents used a burnt match to stick on their bodies. I found that smothering the tick with vaseline oil makes the tick back out.
It's problematic pulling off a tick; it's even more problematic killing a tick. How do you do it? Do you pinch them to death?
How about pulling off their legs or just putting them down the drain — careful — they will crawl back. The best way of wiping out a tick is to put a piece of cellophane or masking tape over it. They are stuck for life.
We never had deer ticks as a child, and I never experienced the itch from taking off a tick. Now when I take off a tick, an itch follows, which can last for months — much worse than a mosquito. Maybe ticks are more potent today than they were 70 years ago.
Minnesota is one of the top 10 states for Lyme disease. We rank seven behind Wisconsin. Pennsylvania is first. Wood ticks reside in short or tall grass areas where it is easy to catch a ride on a bird, a deer, one of your pets or your leg.
It's not a good idea to roll in the grass with your pets in the summer. Take a blanket along if you wish to sit on the grass, and then thoroughly shake it out when you get up. Ticks are tenacious. They know what it means to hang on for dear life.
I am surprised there has not been a scary movie about "The Invasion of Wood Ticks" or something similar. Scary movies about ticks would be popular because wood ticks live off of blood and only blood.
Have you heard that Dracula's mother and father were wood ticks? Imagine the fun a movie director would have with a wood tick as big as the Minnesota Viking stadium.
How many people would it need to devour to stay alive? How would they kill it? Would they use a giant piece of cellophane tape? What if a thousand Draculas were hired to eat it? Draculas are eating their parents — now that's a story.
That's another good question to ask your fishing buddies if the fish aren't biting. "How would you kill a wood tick as big as the Viking stadium?" In the meantime, don't forget to check your body from ear to toe.
Riddle: What do a tick and the Eiffel Tower have in common? Answer: They are both Paris sites. Summer is an excellent time to go to Paris. You won't find any ticks in the Eiffel Tower.
The mayors in Beltrami County will be signing proclamations in support of high school graduation. Many thanks.
John R. Eggers of Bemidji is a former university professor and area principal. He also is a writer and public speaker.