JOHN EGGERS COLUMN: I have Georgia on my mind
Yes, I have Georgia on my mind. No, I am not talking about a person named, Georgia, nor am I talking about the state of Georgia, I am talking about the country of Georgia. It's a beautiful small country about the size of Illinois with a population of 3.5 million.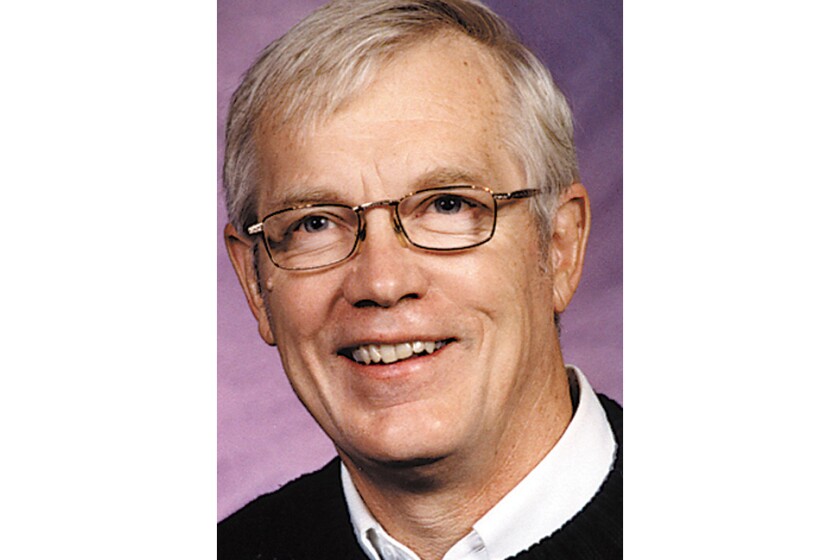 We are part of The Trust Project.
Yes, I have Georgia on my mind. No, I am not talking about a person named, Georgia, nor am I talking about the state of Georgia, I am talking about the country of Georgia. It's a beautiful small country about the size of Illinois with a population of 3.5 million.
It is part of the Asian Caucasus region, bounded by the Black Sea to the west, Russia to the north and east, Turkey to the southwest, Armenia to the south and Azerbaijan to the southeast. Like Ukraine, it declared its independence in 1991 when the former Soviet Union collapsed.
Why is Georgia so special to me now? The opportunity to teach there was made possible through a Volunteer Service Pilot program sponsored by the Peace Corps, available only for returned Peace Corps Volunteers. My role is to teach the students in grades 6-12 English and to work with a group of teachers giving them some teaching suggestions that, I hope, will make their job easier. At the same time, I hope to learn more about the Georgian culture and language.
I meet with my students and teachers at 6 a.m. (4 p.m. Georgia time) and we conduct a class in English via Zoom. It's not the best way to teach so I know what teachers went through during the COVID-19 days. I am happy to meet in the early morning, which still gives me time to work on our 100% graduation goal.
Had I not visited Georgia in the 1980s, I would know little about it. Why should you want to know something about Georgia? Why should we know anything about any other culture? The answer is that they are there. They are global citizens like you and me. Yes, they speak a different language but we have more similarities than differences. They are people who want the best for their families, for themselves, and for their children. They are people who want to live in harmony with their global neighbors.
Here are just a few interesting facts about this unique country.

Georgia is the birthplace of wine, which they have been making for 8,000 years.
There are 12 climate zones in Georgia. Georgia is one of the most ecologically diverse countries on the planet.
The Caucasus Mountains, which stretch along the border of Georgia and Russia, is the highest mountain range in Europe — even higher than the Alps.
While the climate of the capital Tbilisi, which means "warm," is subtropical, it can get cool in the winter. Its warmth is due to the natural hot springs that were discovered in the fifth century.
In 2017, It was rated the seventh safest country to visit in the world. The Georgian language has its very own alphabet and consists of 33 letters, which have no resemblance to our alphabet.
Like countries worldwide, they strive to have good schools and provide the best teaching they can muster. For example, learning another language begins in elementary school so by the time my students graduate from high school, they will know at least three languages — Azerbaijani, Georgian and English. (Azerbaijani is only taught to ethnic minority students.) Isn't that amazing? Some may also speak Russian.
Their first language is Georgian. The first language of my students, however, is Azerbaijan and Georgian is their second language, which all students learn. They are learning their third language, which is English.
My students live in or near the city of Kasumlo, which is south of Tbilisi and not too far from the Armenian and Azerbaijan borders. While my students learn a little about our culture, I try to learn about their culture, which is a primary goal of the Peace Corps. I am trying to first pronounce their names correctly such as Gulasar, Gunnel, Aysu, Aysun, Salatin, Mina, Zhale, Lale, Auset, Esmira, Khanimnaz, Yasin, Seadet, Nigar Atam Simayet, Banzar, Safire, Ebru and Gulai.
I am thankful to my Georgian teaching partner, Samira Ismailova, for making my job easier and for Ia Gelashvili, who represents the Peace Corps and coordinates this project.
November is Native American Heritage month. This should mean something extra special for us who live in north-central Minnesota. There are three thriving cultures just minutes away from Bemidji — Leech Lake, White Earth, and Red Lake Bands of Ojibwe. We should feel blessed that their proximity enriches us.
We have great schools in the United States and they become better every year but we are seriously lacking in the teaching of languages and about other cultures. We spend more time on reading, writing and arithmetic, which is fine. When we read, why couldn't we read more about other cultures? When we write, why couldn't we write about other cultures? When we study arithmetic, why couldn't we relate it to the study of another culture?
What if in the United States every young person, beginning in first grade, studied Spanish, now our second language? How many of our students know about Puerto Rico, Cuba, Venezuela, Guatemala or Mexico? Millions of these people are now our neighbors.
"Georgia, Georgia, The whole day through, This old sweet song, Keeps Georgia on my mind." Yes, I have Georgia on my mind and I feel very fortunate.
Riddle: What is the longest word in the English language? Answer: "Smiles" because it has "mile" between the first and last letter. There is nothing more enjoyable than learning another language.
I relentlessly remind my Georgian students to graduate. What if every young person in the world had a high school diploma?
John R. Eggers of Bemidji is a former university professor and area principal. He also is a writer and public speaker.