Todd Haugen appointed to Bemidji school board
The Bemidji Area Schools Board of Education will be complete once again following the appointment of Paul Bunyan Broadcasting's Todd Haugen at Monday's regular board meeting.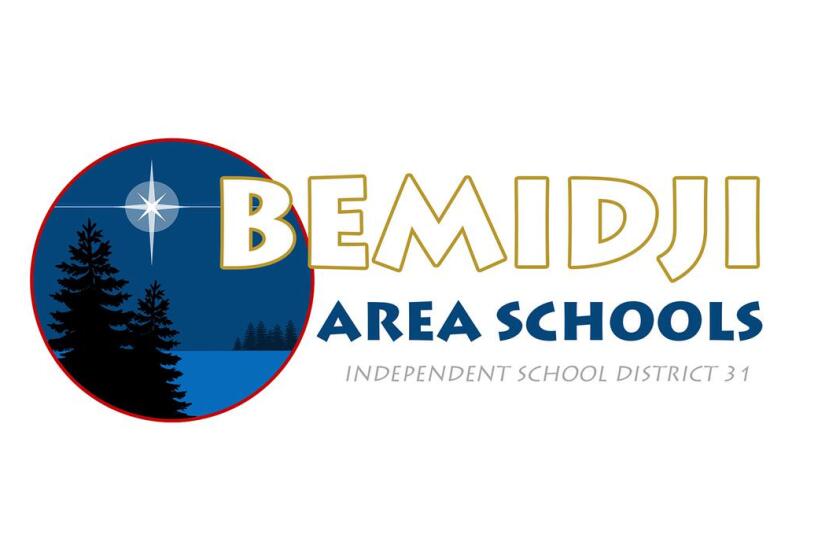 BEMIDJI – The Bemidji Area Schools Board of Education will be complete once again following the appointment of Paul Bunyan Broadcasting's Todd Haugen at Monday's regular board meeting.
After nominations, the board unanimously approved Haugen's appointment from the pool of 12 applications received prior to a Feb. 18 application deadline.
Becoming an official member on April 21, Haugen will serve on the board temporarily until January 2023. This will follow the next general election that takes place in November, where three four-year terms will be on the ballot along with one two-year term.
The two-year term would fulfill the remainder of former board member Jeff Haack's position following his Nov. 15, 2021, resignation .
Haack had been on the school board since 2012 and most recently won reelection in November 2020 when he received 9,758 votes -- 28% of the total.
With one position squared away, the current superintendent search process also received some attention with several upcoming events on the docket.
Following Superintendent Tim Lutz's Jan. 24 retirement announcement , the board employed the Minnesota School Boards Association to launch the search process.
The board gathered public feedback regarding the next superintendent through a public survey as well as a virtual question-and-answer session in early March to disseminate accurate information regarding the process and expectations.
With this information gathered, the board will meet at 5 p.m. on Thursday, March 24, for interview training and to discuss the stakeholder feedback, interview questions and procedures.
The board will meet again at 5 p.m. on Monday, April 4, to determine finalists, after which the first round of interviews will be conducted at 4 p.m. on April 11 and 12.
All meetings will take place in the district office board room.
"I'm extremely thankful to have had the opportunity to make a difference in the work of this school district from cutting-edge initiatives to school safety, emergency management to improvements in school climate, culture and equity," Lutz said at the January meeting.
Lutz's retirement will be effective June 30, 2022, with the next superintendent reporting to work beginning July 1.
Lutz's COVID-19 update was the most positive — with the lowest number of positive COVID cases — it has been in several months.
"This past week, we've had four students who were positive," Lutz said. "That's compared to six cases a couple of weeks ago. A week before that, four students were positive. (Four weeks ago), nine students. Two weeks before that, 45 students. We have dropped precipitously and I'm very pleased to see those numbers go down."
Lutz detailed that no students were in quarantine due to being close contacts with someone outside of school, though two students were in quarantine due to being close contacts with a household member exhibiting symptoms.
Continuing with the number of student days lost due to quarantines, Lutz detailed the lowest numbers since the district began tracking the metric.
"Last week, we only lost 28 student days. Two weeks ago, it was 55," Lutz added. "I remember the time when we were looking at a thousand (days lost) in October. Just six weeks ago, we were over 400. The week before that, 700."
He also reported that two staff members were COVID-positive last week with no staff in quarantine.
Lutz hopes that the decline in cases will continue as more outdoor activities are made available with warmer days ahead.
The board passed a number of resolutions including the revision of its long-term facilities maintenance plan and $2.5 million facilities maintenance bonds.
The district's summer capital project schedule was initially reviewed at the February board meeting where a discussion took place regarding Bemidji High School's roof replacement.
"The project has become much larger than initially anticipated," Lutz said. "We are now looking at a two-phase project that will span the course of two summers."
The first phase would repair underlying roofing issues including water damage, and the second phase would replace the roof itself.
The board's original cost estimate for the project was $1.8 million, which would've been cash flowed from saved capital dollars from the past few years and only included the replacement phase of the project.
Along with inflation, estimated costs now total $3.2 million.
To finance both phases, the board unanimously approved $2.5 million in general obligation facilities maintenance bonds provided by PMA Financial with funds being available to the district by June 8.
The board also approved the district's communications plan, a project that's been two years in the making.
"ISD 31 has developed the Bemidji Area Schools Communications Plan as a tool and guide for all communications for the district," Lutz said. "As a tool for safety, many of the plan's communications templates are also included in the district's Emergency Operations Plan."
The full meeting can be viewed on the Bemidji Area Schools YouTube channel .
The next regular board meeting is scheduled for 6:30 p.m. on Monday, April 18, in the district board room.