Reed Olson announces bid for Minnesota House 2A
Reed Olson, a Beltrami County commissioner, has announced his candidacy for District 2A of the Minnesota Legislature.
BEMIDJI — Current Beltrami County Commissioner Reed Olson officially announced his candidacy for a seat in the Minnesota House of Representatives on Thursday, following the suspension of his previous bid for U.S. Congress.
Olson had previously been a candidate for Minnesota's 7th Congressional District, where he would have run against incumbent Rep. Michelle Fischbach, but following the release of the redistricted maps , he suspended his campaign on Feb. 17.
After the suspension of his campaign for the 7th District, Olson briefly discussed a possible bid for CD8, which makes up the state's northeast region and, following redistricting, now includes the entire city of Bemidji, along with Leech Lake, Red Lake and White Earth Nations.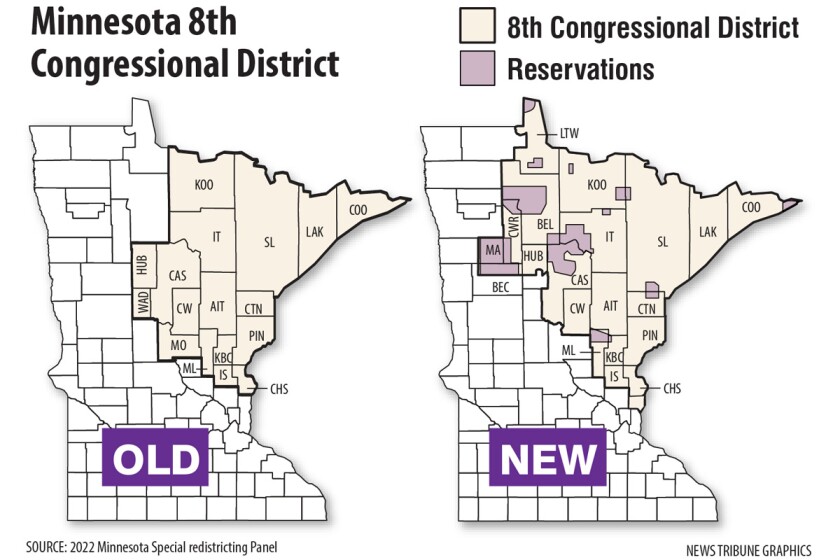 Now rather than running for a federal office, Olson has set his sights on a position in the Minnesota Legislature.
"We need someone to bring our Northwoods values to St. Paul," Olson said in a release announcing the change.
Olson is now running as a DFL candidate for Seat 2A of the Minnesota House of Representatives, which is currently held by Rep. Matt Grossell, a Republican who has held the seat since 2017.
District 2A also saw changes during redistricting, and now includes Lake of the Woods County, the majority of Beltrami County, and the northern section of Clearwater County.
Through his candidacy, Olson hopes to address issues of housing in rural areas and to strengthen industries such as wood and tourism in a way that is sustainable and beneficial to local communities and businesses.
"I am excited to get out and talk to everyone from Bemidji to Baudette," Olson said, "and everyone in between."