Mark Morrissey to challenge incumbent Craig Gaasvig for District 1 seat on Beltrami County Board
Two candidates are running for District 1 of the Beltrami County Board, incumbent Craig Gaasvig and challenger Mark Morrissey.
We are part of The Trust Project.
BEMIDJI — All five districts of the Beltrami County Board are up for election in November, and now that the filing period has ended, the list of candidates has been finalized. In District 1 incumbent Craig Gaasvig will run against Mark Morrissey for a position as county commissioner.
Craig Gaasvig was elected to the county board in 2018 when he won against Natalie Grosfield 2,037-1,709. Gaasvig is a regional account manager at North Country Business Products.
"I'm trying to just give back to my community, especially after growing up here," Gaasvig said. "I want to be a part of the solution, not the problem."
Gaasvig is also the chair of three local boards, the Cass Lake Rural Fire Association, the Blackduck Ambulance Emergency Services board and the Mississippi Headwaters One Watershed One Plan board.
"I take the position very seriously," Gaasvig said, who mentioned he studies before each session and that he has only missed one meeting in three and a half years.
A primary reason Gaasvig is seeking reelection is to continue his work on the questions surrounding the future of the Beltrami County Jail.
"One of the big challenges (facing the county) is being forced to do something with our jail," he added. "I would like to have some continuity, I would be able to know the history of where we're at and be able to make the best decisions for our residents."
Gaasvig hopes to continue representing the constituents of District 1 for another term.
"I just want to make a difference in representing my constituents," he said. "I think I've been doing that, and I would like to continue to do that for another four years."
Mark Morrissey is the assistant director of campus recreation and outdoor programming at Bemidji State University. He lives in Turtle River with his wife and children.
"I've been around in campaigns a lot, and I've been involved with politics," Morrissey said. "I'm familiar with the county board and I think it's a really important role."
He was inspired to run for the District 1 seat after seeing the race was unopposed and decided he wanted to get involved and improve county governance.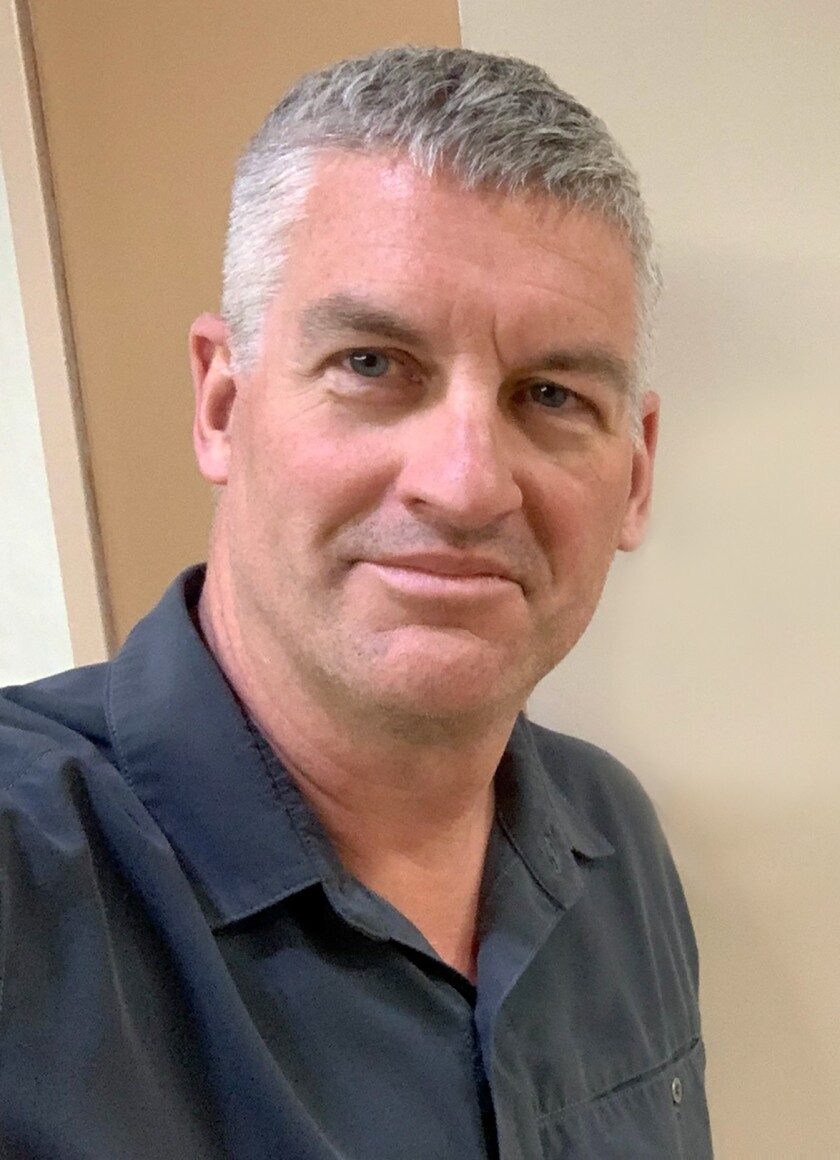 "Clear and transparent governance is important to me," Morrissey said. "We want to let people know what we're doing and hear from them and their concerns."
Morrissey has been a member of the county's Parks and Trails Commission and has been involved in local political campaigns. He hopes to embody some of his local heroes in politics, like former county commissioner Jim Heltzer and state representative Frank Moe.
He also hopes to bring some change to the contentious messaging he feels the county board has engaged in and bring its focus back to local issues.
"I want to counter some of those messages that have been sent out by our county board," he said, "not making these last-minute zigzags or culture war things."
Listening to constituents and addressing their concerns would be the priority for Morrissey if elected, alongside fair and open governance.
"In a nutshell that's it, hearing from people and being fair and transparent," he explained. "It's important to me that we just govern with integrity."
Five candidates have decided to run for District 2 of the Beltrami County Board.