Freezin' for a reason: Annual Brrrmidji Plunge returns for a warm day of fundraising
"It was wonderful. Invigorating," Winkka said about the plunge. "It just makes you feel alive and it's just an awesome experience."
BEMIDJI — Some of the community's bravest made a splash on Saturday for the Brrrmidji Plunge fundraiser and were greeted with sunny and 40-degree temps as they took their promised leaps into Lake Bemidji.
Hundreds of spectators made their way onto the ice just out from the Tourist Information Center to see 50 participants jump into the freezing lake — some were nominated, some forced by family members and some volunteered as a fun way to raise money for local charities.
Marking its 19th year, the Bemidji Jaycees' popular event was finally back to normal after a two-year hiatus due to freezing temperatures and a global pandemic. Bemidji Jaycees' Public Relations Vice President Brittany Isensee credits Saturday's beautiful weather for a successful turnout.
"I think thanks to 40 degrees we had a really successful year," Insensee said prior to the event. "It's the first year it's been able to be held out and about in two years and this was my first major event I chaired and it was a beautiful day."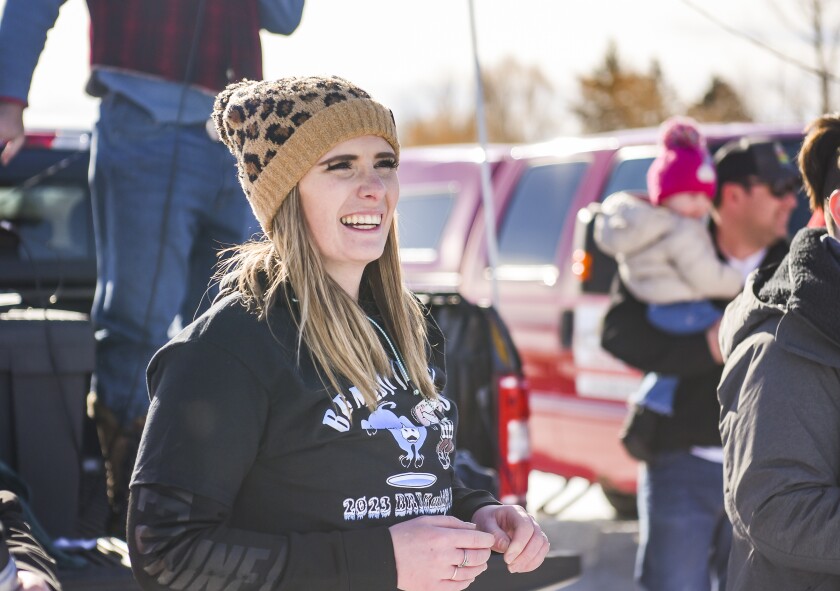 Plungers came from near and far to help raise money for a variety of local charities in the area. This year, the proceeds benefit the Great River Rescue, Headwaters Science Center and The Northwoods Battered Women's Shelter.
"I don't quite know all the numbers yet, but thanks to our sponsors we were at $4,000 beforehand," Isensee said. "We have three amazing community organizations that we build this fundraiser around."
Some participants have never jumped into freezing water before, but some are considered Brrrmidji Plunge experts. Tyler Winkka has done the plunge five times before and says that the more you do it, the more you get a handle on your fight or flight response.
"It was wonderful. Invigorating," Winkka said about the plunge. "It just makes you feel alive and it's just an awesome experience."
Jumpers come from near and far to take the jump. Winkka hails from Bemidji, but one of the participants traveled all the way from Florida to take the leap. The event was also diversified in age — as the oldest jumper was 70 years old and the youngest was 15.
"It's just a great community event and it's good to see it going again," Winkka said. "Hopefully it continues to grow and gets back to having over 100 jumpers like it used to have."