Community summit to achieve 100% graduation rate planned for Oct. 20
The old saying, "it takes a village to raise a child," served as inspiration for long-time educator John Eggers to offer a unique opportunity for education, community and tribal leaders alike.
We are part of The Trust Project.
BEMIDJI — The old saying, "it takes a village to raise a child," served as inspiration for longtime educator John Eggers to offer a unique opportunity for education, community and tribal leaders alike.
Committed to a 100% graduation rate of high school students throughout Beltrami County and the wider area, a community summit will be held from 8 a.m. to 4:30 p.m. on Thursday, Oct. 20, at the Sanford Center.
"The goal of the summit is to increase the graduation rates in Beltrami County," Eggers said. "We realized that if schools began to form partnerships with communities, they're more likely to increase their graduation rates and of course, our goal is 100%."
Focusing on these partnerships needed for student success, the summit will consist of four moderated panels with panelists speaking on their perspectives and brainstorming ideas to increase graduation rates, and bring these ideas back to the community.
Open to the public upon registration, Eggers refers to the panel as more of a workshop than a listening session as audience members will be encouraged to ask questions of the panelists and help determine action steps for helping kids to graduate.
"I've been in education over 55 years and I can't recall a conference or summit that's focused on community-school partnerships, which really is what's needed in every community," Eggers said. "It's kind of a unique idea … I know we'll learn a lot from this summit."
The summit has been in the works for around four months with the idea coming to Eggers during his work with the Rotary Ridgeway Neighborhood Initiative.
"We were brainstorming ideas of what we could do to help the community. I suggested (the summit) and they went with the idea," Eggers said. "I'm happy that the Ridgeway group followed along and was very supportive of this concept."
The rotary is one of the sponsors for the summit along with Sanford Health, Peacemaker Resources and Project Graduate.
Audrey Thayer, who is an instructor at Leech Lake Tribal College as well as being a Rotary member and Bemidji City Councilor, is set to appear on the panel and looks forward to the collaboration with all corners of the community at the event and moving forward.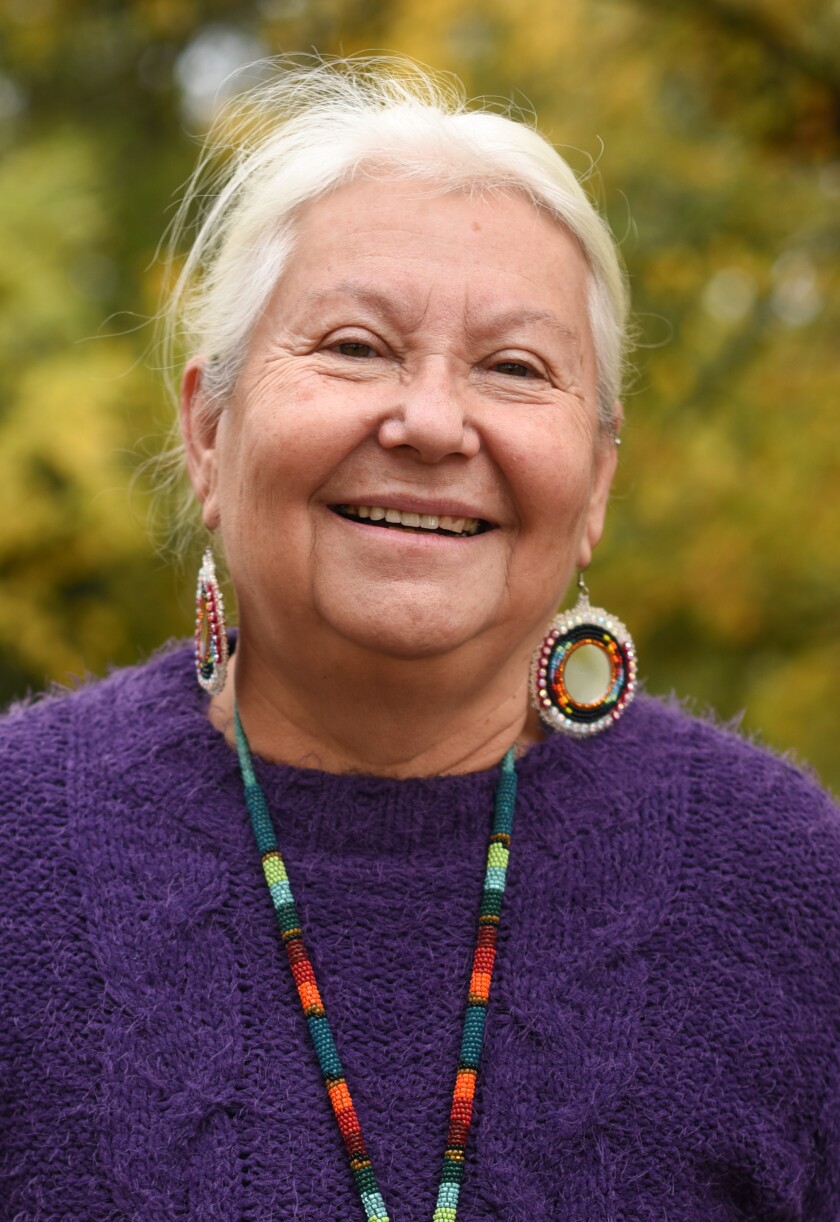 "When you think about (the 100% graduation rate), that is not a lofty goal," Thayer said. "It's a necessity to the future of our community for families to thrive."
During a Bemidji Area Schools Board of Education meeting in June, District Curriculum Director Colleen Cardenuto shared that Bemidji Area Schools' 2021 class graduated 77.3% of students district-wide, which is below the state average of 83.3%.
Bemidji High School specifically performed above the state average at 84.4%, which trended downward from 2020 when 87.9% of students were recorded as graduates.
"I'm really hopeful we can bring (graduation rates) up in many areas," Cardenuto said at the meeting. "We had upward trends until we hit the pandemic, so we're working really hard on making those gains."
She also noted an increase in American Indian graduates, 46.8% to 55.7% from 2020 to 2021.
Eggers wanted to involve neighboring tribal nations in the discussion with Red Lake Chairman Darrell Seki Sr., Leech Lake Chairman Faron Jackson and White Earth Chairman Michael Fairbanks kicking off the summit.
"They play a very integral role in the development of Beltrami County, so it's really important that we involve the Native American community," Eggers added. "This is one way of reinforcing our efforts."
Other confirmed panelists include Bemidji Mayor Jorge Prince, BSU and NTC President John Hoffman and United Way Executive Director Denae Alamano, among others.
Having this diverse set of panelists presents an opportunity to address multiple facets of the community that contribute to the area's graduation rates, including the role of poverty, housing, workforce development and the use of drugs and alcohol.
In addressing these facets, Eggers hopes that high school graduation becomes a part of the culture of Beltrami County much like saying "please" and "thank you" in everyday conversations.
"Schools will continue to graduate their students, but personally, I don't think they could do it on their own," Eggers said. "I think they need the community behind them to help them and that's exactly what we intend to do."
A regular registration deadline is set for Friday, Oct. 14. If attendance is too low, the summit will be postponed to take place around Martin Luther King Jr. Day, for which an announcement will be made by Oct. 14.
Registration is $100 and covers lunch, morning and afternoon snacks and a material packet. Three or more attendees from the same school or business can receive a discount of $80 per person.
With the summit being scheduled during the days outlined for Minnesota Educators Association weekend, continuing education credits are also available upon request to increase the participation of local educators.
The public can pre-register on the Peacemaker Resources website and can also register at the door. Those who wish to register upon arrival are asked to contact Eggers at (218) 766-9009.