Bemidji school board approves ESSER spending, discusses future of COVID mitigation
The Bemidji Area Schools Board of Education discussed a smattering of topics during Monday's board meeting ranging from ESSER III funding to the superintendent search to COVID case numbers across the district.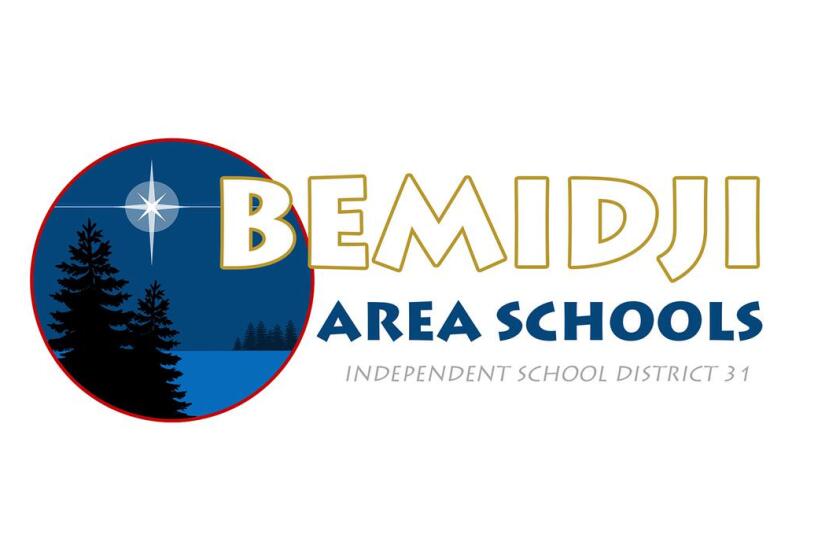 BEMIDJI – The Bemidji Area Schools Board of Education discussed a smattering of topics during Monday's board meeting ranging from ESSER III funding to the superintendent search to COVID case numbers across the district.
District Human Resources Director Jordan Hickman presented potential reductions and additions in programs and positions to address the district's budget imbalance projection of $2 million along with shifting enrollment, licensure issues and anticipated grant reductions.
Offering two options for the board's approval, the first option would've implemented several staffing cuts and program reductions throughout the district.
Adjustments at Bemidji High School would've included reductions in medical careers instruction, ninth-grade career counseling and the elimination of the JROTC program.
Bemidji Middle School would've seen a reduction in the number of pods for seventh and eighth grade from three to two-and-a-half along with specialists associated with those sections.
"If implemented, this would increase class sizes next year averaging 36 to 38 students per classroom," Hickman said.
Elementary classroom positions would also be reduced at Horace May, Lincoln, Northern and Gene Dillon Elementary, further impacting class sizes that could potentially exceed class size recommendations that the district has set. Gene Dillon's orchestra program would also be cut.
The second option was approved by the board and included staffing adjustments with $2.2 million in American Rescue Plan ESSER — Elementary and Secondary School Emergency Relief — funding helping to retain the positions that would have been eliminated with option one.
As the district's third round of ESSER funding following the American Rescue Plan Act passing in March 2021, the district was allocated $11.6 million for use to address learning loss due to the pandemic.
Required to be spent by 2024, the district must use 20% for learning recovery programs with the remaining 80% to address other needs relating to health, curriculum and instructional changes and general student needs.
Per board approval and effective for the 2022-2023 school year, additional sections of business education, math and art positions will be added to BHS. Additional support for dual-enrolled non-public students will be provided at BMS and an additional classroom section will be included at Solway Elementary all through ESSER funding.
"ESSER III funds help school districts maintain operations without significant disruptions," Hickman said. "Reductions that would have been considered otherwise would have been a significant disruption."
Elementary Title I instruction at Gene Dillon will also expand, though this will be supported through federal Title I funding, not affecting the district's general expenditures.
According to Hickman, the district expended $1.2 million in ESSER funds last year to retain positions for the current school year with an additional $1.2 million being committed for retention and vaccination stipends for staff.
"We'll have enough remaining revenue to continue a similar type of intervention for one additional year," Hickman added. "We will continuously monitor to see how many funds will remain and then make further recommendations."
Emphasizing the district's budgeting as an ongoing process, Hickman detailed uncertainty of the exact remaining ESSER fund balance due to fluctuations in hiring employees on the district's salary schedule, enrollment, potential staffing needs for behavioral intervention and cost savings associated with the district's future shift from a four-period to five-period school day .
"This is a process. It gives us an opportunity to not be totally disruptive for the students here this year, next year and the following year," Hickman said. "The recommendation meets the intent and purpose of these funds."
The board provided a brief update on the superintendent search, the second round of interviews for which will take place Thursday, April 21, starting at 4 p.m. in the district office.
The board conducted a first round of interviews on April 11 and named Red Wing Superintendent Karsten Anderson and Crookston Superintendent Jeremy Olson as the two finalists.
Following Thursday's interviews, the board will select the lone finalist and begin their negotiations process, after which their employment contract will be approved at a brief meeting at 7 a.m. on Monday, May 2.
Lutz's replacement will hold the position starting July 1. This search process follows Lutz's retirement announcement at a Jan. 24 school board meeting .
Lutz also detailed the district's low COVID case count, citing that four students and two staff members were COVID-positive with no other students or staff in quarantine as of Monday.
Student days lost had averaged in the teens, though there were 243 days lost last week. Around 20 students returning from an early-April trip to Washington D.C. tested positive for COVID.
"However, as of Thursday (April 14), a great majority of those students could return and the rest came back today," Lutz said.
Referencing the district's shift from a mask mandate to a recommendation in February , Lutz spoke to the future of COVID mitigation after the school year has finished should the potential spread of a COVID subvariant take hold in Bemidji.
"As of the last day of school that masking policy will sunset," Lutz said. "We'll see what the summer brings and hope for the best as next school year starts."
The full meeting can be viewed on the Bemidji Area Schools YouTube channel .
The next regular board meeting is scheduled for 6:30 p.m. on Monday, May 16, in the district board room.