Bemidji school board approves 2022-2023 preliminary budget, reviews graduation rates
The first Bemidji Area Schools Board of Education meeting of the summer was met with some sweltering heat and even a tornado threat on Monday, but board members kept their cool in the board room while tying up some loose ends from this past school year and planning for the next one.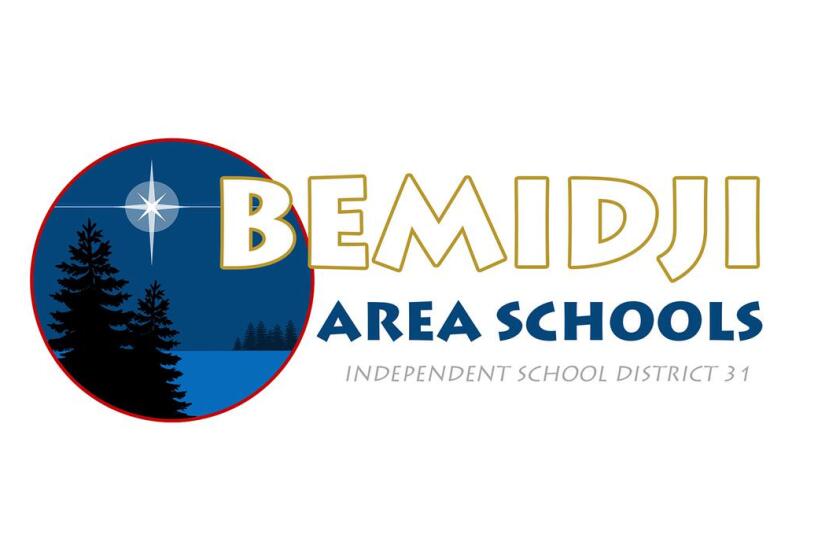 We are part of The Trust Project.
BEMIDJI — The first Bemidji Area Schools Board of Education meeting of the summer was met with some sweltering heat and even a tornado threat on Monday, but board members kept their cool in the board room while tying up some loose ends from this past school year and planning for the next one.
The board took some time to adopt its preliminary operating budget and review the 2022-2023 budget book that details the district's funding, enrollment, capital projects and fund balance on a local and state-wide level.
School boards are required to approve their operating budgets prior to July 1, or before the start of the upcoming fiscal year, with the idea that budgeting will change throughout the school year.
"These operating budgets necessarily change throughout the course of the year as projections become current data," District Business Director Krisi Fenner said during the meeting. "The goal in creating this budget book is to provide transparency and education around historical financial data as well as future projections."
Projected in part by revenue forecast models supported by the Minnesota Department of Education and independent, local entities, Fenner highlighted several key metrics in terms of the district's fund categories.
The general fund, projected as a $3.7 million deficit for 2022-2023, is the largest portion of the budget and is used for educational activities, student support programs, superintendent expenditures, pupil transportation and capital expenditures among other uses.
In creating the general fund budget, the district's budget book states the following assumptions and projections:

Increase in general education formula aid of 2%.
Decrease in Compensatory Revenue funding by 7% from the prior year and 36% over two years, or $1.4 million.
No significant increase or decrease in enrollment from 2021-2022.
Estimated increase in unsettled employee costs for negotiated labor agreements.
Estimated inflationary factor on expenditures.
Planned spending of $500,000 to renew the curriculum cycle.
Planned purchase of two new school buses and the possible addition of used school buses to address transportation needs.
An overall net decrease in revenues of 3.6%.
An overall net increase in expenses of 1.8%.
An overall net operating loss of $3,738,958.
A decrease of the unassigned fund balance to a level equal to 3.62% of general fund expenses.
The district's food service, transportation, capital projects, debt service, special schools and post-employment benefits irrevocable trust funds all have projected deficits while its community service, federal programs and post-employment benefits debt service funds have projected surpluses.
In total, the district projects running on a $4.3 million deficit for 2022-2023 with $79.1 million in revenue and $83.5 million in expenses.
Each fund was further broken down by revenue source including local, state and federal revenues, sales of bonds and loans, and transfers from other funds.
Attributing the deficit to several items at play, Fenner cited lower enrollment will potentially decrease state and local levy funding by $1 million.
"Nearly every education funding formula is driven by enrollment times some type of funding formula factor, and when your enrollment goes down, your offsetting revenue is going down with it," Fenner said. "We are seeing the impacts of pandemic-related enrollment loss showing up in our revenue this upcoming year."
Fenner also mentioned contract settlements that she estimated will create $1.5 million in new payroll costs and cited an additional $600,000 in transportation fuel costs.
A more detailed breakdown of the district's preliminary operating budget can be found on the district website at www.bemidji.k12.mn.us.
District Curriculum Director Colleen Cardenuto shared recently collected graduation rate information for the class of 2021.
District-wide, Bemidji Area Schools graduated 77.3% of students, below the state average of 83.3%. Specifically, however, Bemidji High School was slightly above the state average at 84.4%.
The BHS graduate rate trended downward from 2020 when 87.9% of students were recorded as graduates.
"I just want to remind everyone that this was during the COVID times in which some of our students left the Bemidji area to areas we weren't sure of, and tracking them was difficult," Cardenuto said.
She also cited a special education graduation rate decrease from 68.7% to 60.8% and a slight drop in free and reduced lunch students graduating, 63.7% to 62.6%.
Cardenuto left off with an increase in American Indian graduates, 46.8% to 55.7% from 2020 to 2021.
"I'm really hopeful we can bring (graduation rates) up in many areas," Cardenuto added. "We had upward trends until we hit the pandemic, so we're working really hard on making those gains."
The board also established dates for filing affidavits of candidacy for school board member positions.
The filing period will begin Tuesday, Aug. 2 and close at 5 p.m. on Tuesday, Aug. 16. Affidavits are available at the district office for a $2 filing fee.
A candidate must be an eligible voter, at least 21 years old upon assuming office, must have been a resident of the school district for 30 days before the election and have no other affidavit on file for any other office at the same primary or ensuing elections.
The general election takes place Tuesday, Nov. 8, for which three members will be elected to the board for four-year terms. Jeff Lind, Sarah Young and Carol L. Johnson's positions will be on the ballot.
A special election will be held in conjunction with the general election where one member will be elected to serve the remainder of a two-year term left over from former board member Jeff Haack, who resigned at a Nov. 15 board meeting.
The full meeting can be viewed on the Bemidji Area Schools YouTube channel.
The next regular board meeting is scheduled for 6:30 p.m. on Monday, July 18, in the district board room.
A retirement party for outgoing Superintendent Tim Lutz will be held from 4 to 6 p.m. on Wednesday, June 29, also in the district board room.