Beltrami County DFL holds fish fry fundraising event
The Beltrami County Democratic-Farmer-Labor Party held a fish fry as a fundraiser for the upcoming elections in November.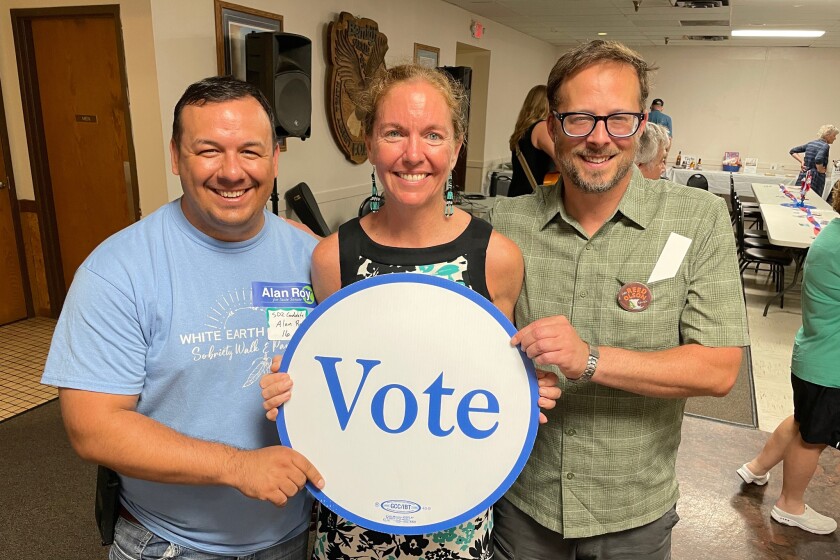 We are part of The Trust Project.
BEMIDJI — Over 200 people attended a fish fry hosted by the Beltrami County Democratic-Farmer-Labor party on Monday, June 20.
Held at the Bemidji Eagles Club, attendees included Minnesota State Auditor Julie Blaha and each of the DFL endorsed candidates for local elections.
These included Jen Schultz who is running for U.S. Congress in Minnesota's 8th District, Reed Olson and Ericka Bailey-Johnson who are running for Minnesota House seats 2A and 2B respectively, and Alan Roy who is running for Minnesota Senate in District 2.
Attendees had the chance to meet and hear from each of these candidates directly and ask them questions about their campaigns and goals.
Beyond the fish fry dinner, the event also included a social hour and a silent auction to raise money for the DFL in preparation for the upcoming November election.