Audrey Thayer, Ron Johnson move ahead in primary for At-Large seat on Bemidji City Council
Audrey Thayer and Ron Johnson will continue on in the race for the Bemidji City Council At-Large seat, having beat out two other candidates, including incumbent Daniel Jourdain, in the Tuesday, Aug. 9, primary election.
We are part of The Trust Project.
BEMIDJI — Audrey Thayer and Ron Johnson will continue on in the race for the Bemidji City Council At-Large seat, having beat out two other candidates, including incumbent Daniel Jourdain, in the Tuesday, Aug. 9, primary election.
Of the total 1,487 votes that were cast with all precincts reporting, Johnson came in the top spot, receiving 535 votes, or 35.98%. Thayer received the second highest number with 412 votes, or 27.71%.
Both Johnson and Thayer will continue the race in the general election on Nov. 8.
The two other candidates, Jourdain and Pam Dreyer did not receive enough support to continue to the next election. Jourdain received 359 votes, while Dreyer received 181 votes.
Audrey Thayer, 71, is the current council representative for Ward 1 and was elected in 2020 after defeating Joe Gould 476-408. She has lived in Bemidji for more than 30 years, is an instructor at Leech Lake Tribal College and is also an enrolled member of White Earth Nation.
Thayer also holds a priority of increasing the availability of housing and making sure that there are plenty of affordable options.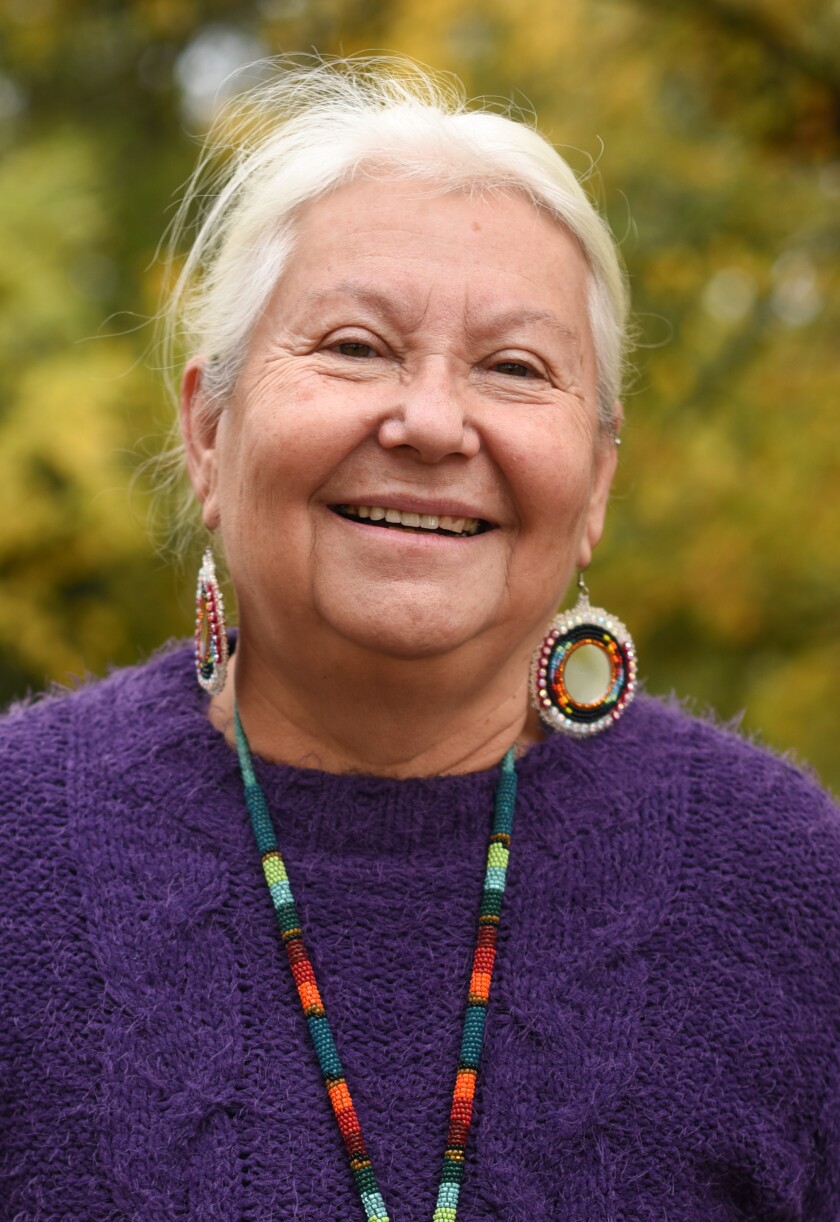 "We have families with vouchers waiting to get into homes and there are no homes to rent," she said. "Right now we need to put our heads together, we have to work very close with attracting developers to our city."
For Thayer, increasing availability also means setting specific goals and enticing developers to include more than just market-rate housing. Thayer hopes that 10-15% of any new rentals will be affordable, and is working on convincing developers to meet those goals.
"We should actually talk about affordable housing, and what percentage (of a person's income is necessary). Whether that means 30% of a person's income, or 60%, or market value. I'd like to see a variety," Thayer said.
With all of this talk about development, she also acknowledged that there might be some community members who are concerned about too much growth.
"I know there's a percentage of folks in our area where that's not something they are interested in. They like Bemidji as it is, and I certainly understand their thoughts," Thayer said. "But the most important piece here is that we are going to grow, there are families returning and we want to keep attracting our young college graduates … we need to have that housing."
Thayer also discussed how she prioritizes fiscal responsibility when looking at different city projects.
"I am watching the budget," Thayer explained. "I'm one of those people who runs the house with a shopping list and budgets every month, and annually, and every five years."
Thayer emphasized how she has consistently encouraged the council to discuss the city's priorities and take on projects with those in mind.
"I think that our city has to continue to do that and find our priorities," Thayer said. "I'm always looking at projects to see what is the best way that we can save our tax dollars that everybody puts in."
As for some of Thayer's other priorities, she mentioned working to ensure livable wages while supporting local businesses, particularly with inflation and a potential recession in mind. She also discussed crime and violence and how the city can work to address those concerns.
Thayer's closing thoughts, however, focused on some of her guiding principles.
"Out of all of this, my high priority is to make sure that we have equity, that we are inclusive and we honor diversity no matter what we do," Thayer said. "We have multicultural people in our community and we need to recognize that."
Ron Johnson, 72, is currently the council representative for Ward 3, a position he's unable to run for again following redistricting. His current term representing Ward 3 continues through 2024.
Johnson was first elected to the city council in 2000 and is serving his sixth consecutive term, which he won in 2020 after defeating challenger Greg Kuhn 924-608. He is a promotion manager for Lakeland PBS.
When asked about concerns related to housing, Johnson stated that he believed the city has made good progress in addressing its availability.
"I'm not so sure housing is so big of an issue," Johnson said. "We're on track to be dealing with that, we're in a lot better shape than a lot of cities."
In particular, Johnson mentioned the ongoing developments in Ward 4 and on the south shore of Lake Bemidji.
"It might be a couple of years out, but we've taken steps to address all of that," Johnson explained.
When it came to fiscal responsibility, Johnson mentioned that he's been taking recent economic changes into account when looking at how the city spends its money.
"A lot of things with the economy right now has caused our city to look at how we're spending our dollars a little differently, we have to live within our means," he said.
Johnson also highlighted different city projects and what might be in store for the city in the coming years. These ranged from the future of the city hall to the proposed development of a wellness center in downtown Bemidji.
"The wellness center, if it happens, is really going to benefit the city in a lot of ways," he said. "It shouldn't impact the taxpayers at all, it should actually save money for them down the road."
As for the city hall, he acknowledged that whatever decision is made related to its future might impact how other projects are prioritized.
"That wasn't really on our radar until the flooding happened and it forced the issue," Johnson explained. "We'll have to do something (since there are) issues with the building. That is going to affect what we do with some other projects."
Another of Johnson's priorities concerned addressing issues of crime and drug use in the city.
"Our crime is something we really need to take a serious look at," Johnson added. "I think it's one of the things we're responsible for, providing a safe city for people to live in."
One of the first steps to addressing crime, according to Johnson, is ensuring that the Bemidji Police Department has enough funding.
"We've got to get a handle on the crime, and I think that's funding the police and getting a little more serious about it," he said.
With three seats up for election this November on the Bemidji City Council, a total of seven community members have filed to run.