MASTER GARDENER: Plants need 3 primary nutrients to thrive
There are three primary nutrients plants need to be healthy: nitrogen, phosphorus and potassium. Compost and soil amendments can provide these nutrients to your plants naturally.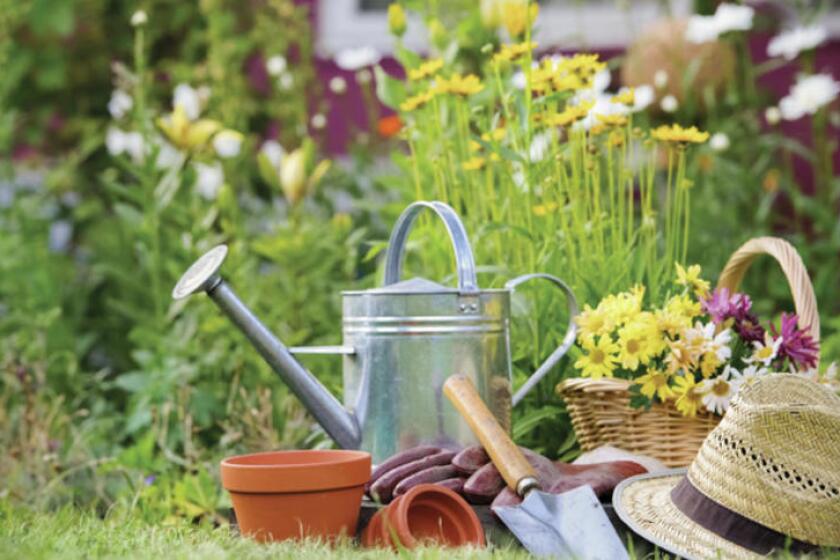 We are part of The Trust Project.
What a beautiful summer! My tomatoes would appreciate more heat and humidity, but they are producing (just slow to ripen), and the rest of the garden is thriving. Well, mostly. This week I noticed that my cucumber plants had yellowing leaves at the bottom.
Before becoming a Master Gardener, I would have been able to figure out why they were yellow by asking friends or calling the Master Gardener hotline, but after the course I took, I know how to diagnose plant issues by using resources on the University of Minnesota Extension website.
My favorite section on the site is "What's Wrong with my Plant?" You can google "What's wrong with my plant UMN" to find it. There you will find sections for vegetables, annuals, perennials, trees, fruit, as well as lawn and turf.
When I searched for my issue on this page, none of the things that came up looked even close to what was going on with my cucumber plant. The plant is still very healthy, it just has leaves at the bottom that are yellowing.
Plants need a variety of nutrients to thrive, so I decided to check that next. After reading through a few pages on the site, I determined that my cucumbers are experiencing a nitrogen deficiency.
There are three primary nutrients plants need to be healthy: nitrogen, phosphorus and potassium. Compost and soil amendments can provide these nutrients to your plants naturally.
Although I add compost to my garden, my soil is fairly sandy and this causes it to be more prone to nutrient loss and requires more frequent watering and feeding. When you purchase fertilizer, the options can be overwhelming.
While there are benefits to using organic fertilizers, the source is not a factor for plant nutrition. For a plant, an ion of nitrogen is the same whether it comes from an organic or inorganic source.
The nutrients in organic fertilizers break down slowly and also improve your soil, but they are not immediately available to the plant.
If you have a plant that is showing signs of a nitrogen deficiency, it is best to use a fertilizer that is quickly available to give the plants the needed nitrogen.
While I prefer organic fertilizers, I also use inorganic slow-release fertilizers like Osmocote, and occasionally the quickly-available-to-the-plant Miracle-Gro, especially for container plans when needed.
With this information, I headed to Ace on the Lake to see what options were available. After spending my time looking at two organic options (despite the information above that a synthetic fertilizer might be more appropriate): blood meal and earthworm castings.
I decided to give the earthworm castings a try because the directions suggested mixing the castings into a bucket of water and letting them sit for a bit, thus making the nutrients more accessible to the plant faster as well as making that small, expensive bag of nutrients go further.
I'll update you on the success or failure of this intervention in a future article. The best way to know what nutrients your garden soil needs is to send a soil sample to the UMN Extension.
They will analyze your soil and give you comprehensive information about what it needs.
Also, consider becoming a Master Gardener. To apply, visit z.umn.edu/MG_info or call (612) 625-9864. You can improve your gardening skills and help your community.
While the title sounds a bit daunting, the reality is that you take an eight-week course that teaches you some basic gardening information and how to look up information when you need it.
Master Gardeners are regular people who know how to find proven solutions to gardening challenges. Completed applications are due before midnight on Oct. 1.
These local garden articles will reach you each week throughout the gardening season, but gardening information can be found year-round by clicking on "Yard and Garden" at the University of Minnesota Extension website, www.extension.umn.edu, or by visiting our Facebook page at www.facebook.com/Beltramicountymastergardeners.
Local Master Gardeners will respond to questions via voicemail. Call (218) 444-7916 and leave your name, number and question.