MASTER GARDENER: Hope springs eternal, just don't let it kill your plants
Spring is here, but it is likely to be a short hop away from the summer sun and temperatures this year. However short it is, do not let down your guard until the last frost dates are behind you.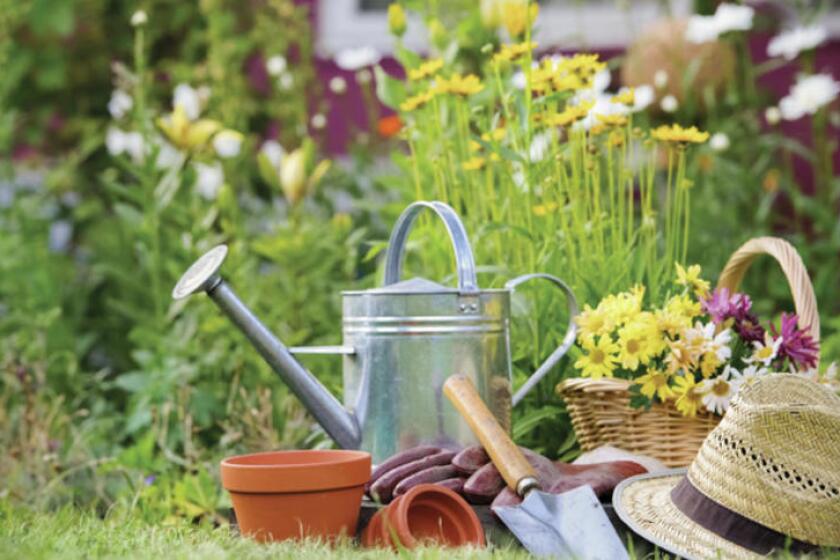 After months of snow and winter cold, we got a delicious taste of warmer temps. I put my coat and long underwear away and found my sunglasses and short-sleeved shirts just in time for a second April blizzard. As I write this article, after another cold weekend, it looks like maybe we are finally going to warm up.
Spring is here, but it is likely to be a short hop away from the summer sun and temperatures this year. However short it is, do not let down your guard until the last frost dates are behind you.
It must be in our biology that when we feel that warm spring sun for a few days, we want to plant things. As the saying goes, hope springs eternal, but watch out that you don't let it kill the new plants you bought at the greenhouse.
Check your temperature for spring fever and don't let it keep you from following planting recommendations for our area. Despite the fact that it is sunny, warm and 75 on a mid-May day, do not fall for it. There will be at least one more frost, and a freeze or two is still possible.
When looking at frost dates for the Bemidji area, the average last frost date is between May 31-June 2. Remember that an average means that there are frosts before and after this date. Also, nighttime low temperatures can vary quite a bit depending on whether your garden is located on a hill, in a low area where the cold air settles or near a lake.
The good news is that there are some seeds that can tolerate frost and you can start planting them now, even if you have to clear off the snow to do it beets, radishes, carrots, peas, spinach and onions.
Many of the vegetable and flower seedlings that are bought from a greenhouse or started from seed indoors will be burned or killed by frost. Do not plant them in the ground until the following conditions are met:

It is at least May 28 and the forecast for overnight lows in the extended forecast are above 40.
You are prepared to cover them at night if there is a chance of temperatures below 40 degrees.
Another common mistake at this time of year is to buy seedlings and plant them in your garden, hanging baskets or planters without hardening them off. "Hardening off" means that when you bring your new seedlings home, you get them used to being outside slowly.
Remember that your seedlings have been in a plant nursery and you don't want to throw them into the real world of wind, varying temperatures and direct sun all at once.
Here are steps for hardening off plants from the University of Minnesota Extension:

Set seedlings outdoors in a sheltered area for a couple of hours on a mild day and return indoors at night.
Indoors could be the garage or garden shed if it's a mild night.
It's important to protect the plants from strong sun, wind, cool temperatures and heavy rains.
Each day the plants can be exposed to one more hour of direct light.
Each night, move the plants back to a sheltered enclosed environment.
The process can take 7-14 days depending on weather conditions and the variety of plants.
During the hardening-off process, carefully watch the weather forecast, especially the first few days; if strong storms or low temperatures are forecast, keep the plants inside.
After the hardening-off process is completed, your plants will be able to tolerate most of spring's unpredictable weather but continue to take steps to lessen their exposure to extreme conditions.
I wish I was patient enough to harden plants off for 7-14 days. But for me, it is usually more like 3-4 days, and the stress likely sets them back a bit, but — spring fever!
Spring fever is real, so despite the advice I am giving you, I will still plant on the earlier side of the average frost date, and I will likely have to cover seedlings to protect them from frost. Such is gardening in the Northwoods. Hope springs eternal. Just don't let it kill your plants!
These local garden articles will reach you each week throughout the gardening season, but gardening information can be found year-round by clicking on "Yard and Garden" at the University of Minnesota Extension website, www.extension.umn.edu, or by visiting our Facebook page at www.facebook.com/Beltramicountymastergardeners.
Local Master Gardeners will respond to questions via voicemail. Call (218) 444-7916 and leave your name, number and question.