MASTER GARDENER: Gardening tips to help combat climate change effects
As master gardeners, we incorporate effective practices to help mitigate the effects of climate change, including severe weather, heavier rainfall, prolonged dry periods, warmer temperatures and high winds.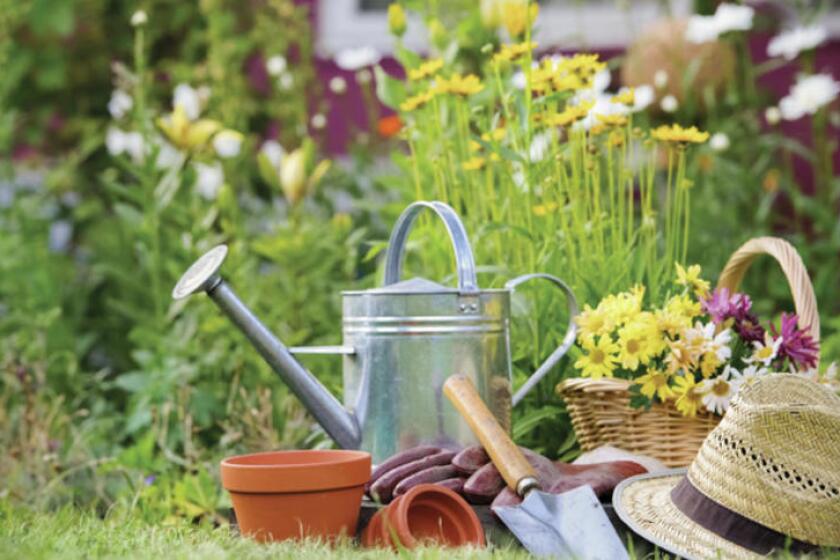 Last year, I wrote several articles about the priorities of the University of Minnesota Master Gardener Volunteer Program. The seven priorities include plant biodiversity, nearby nature, pollinator health, clean water, local food, horticultural skills and climate responsiveness. This article will focus on climate responsiveness.
As master gardeners, we incorporate effective practices to help mitigate the effects of climate change. These effects can include more severe weather, heavier rainfall or prolonged dry periods, warmer temperatures and high winds. Other climate change effects are longer frost-free periods which create longer growing seasons.
I listened to a webinar recently where the host interviewed three commercial growers from different areas of the country — the northeast, south and northwest. While each grower deals with varying weather conditions depending on their location, they have implemented similar strategies to help combat climate change.
One grower dug water catchment ponds to stem runoff from heavy rains. They reuse the water for irrigation purposes. They also use organic mulch which helps build their soil health, making the soil better absorb and retain moisture. They have planted shelter belts and several rows of trees on the windward side of their growing area to protect their crops from high winds.
Another grower has diversified the crops they grow, using crop rotation and best management practices to ensure their crops survive unexpected weather events. They have invested in high tunnels for a more stable growing environment. They also have several growing areas so if a growing area is damaged, the season isn't a total loss.
These growers have partnered with seed companies to assist with research for more resilient plants. They have found that by using the above practices, their companies have survived some of the effects of our changing climate.
What can you do in your garden to increase your success in a changing climate growing either a vegetable or flower garden?
One way to lessen the impacts of heavier rainfall is to place mulch around your plants. This has multifaceted benefits. Not only does it prevent erosion from heavy rains, but during dry periods, the mulch helps retain moisture and prevents weed growth.
Mulch comes from a variety of sources including wood chips, straw, hay, grass clippings, newspapers, cardboard and commercially available mulch. One recommendation is to use commercially available mulch in flower beds, as much of it has color added to it, to make it look pretty. Depending on the coloring used, it may be detrimental to vegetable gardens.
Another way to help protect your crops is to use a high tunnel or another type of cover to protect your plants from downpours, hail and high winds. Although the initial expense is high, having more control over your growing environment helps ensure crop success.
Instead of having a well-manicured lawn, consider converting a sloped area to a pollinator garden with native grasses and flowers. This not only adds beauty but will help with erosion from heavy rains. Native grasses grow their roots deep and stabilize the area.
Other ways to help combat climate change in your garden are to research vegetable varieties that need less water for drought conditions, add organic matter to the soil to make it more able to absorb excess rain and apply no-till gardening practices.
One no-till gardening method is "Back to Eden." You can do a Google search to find the documentary about how to start using the Back to Eden method. There are other no-till methods available online as well. My husband and I will start our second year this year with this method. I hope to report on our success or failure in an article later this year, so stay tuned!
These local garden articles will reach you each week throughout the gardening season, but gardening information can be found year-round by clicking on "Yard and Garden" at the University of Minnesota Extension website, www.extension.umn.edu, or by visiting our Facebook page at www.facebook.com/Beltramicountymastergardeners.
Local Master Gardeners will respond to questions via voicemail. Call (218) 444-7916 and leave your name, number and question.