MASTER GARDENER: Things to work on in the garden before spring comes
The best area gardeners can be fooled by mother nature during this time of year.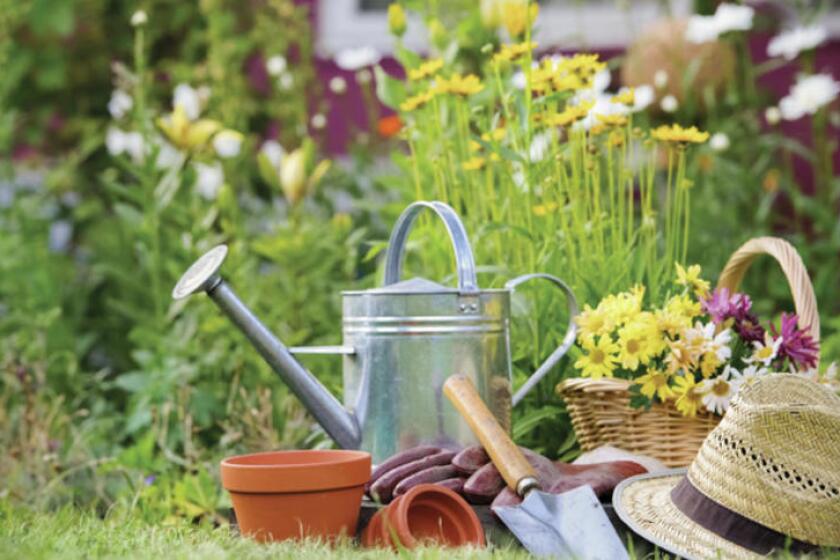 I am writing as we await another two-day snowstorm in the Bemidji area. Below are a few steps that make sense right now as we head into spring and other steps that must just wait a bit.
Consider the work left undone from last year. Are your tools ready, pots cleaned and soil amendments purchased? Even these chores will get your garden juices flowing.
Even if the garden areas are still too wet to work you can tiptoe out there and inspect them for spring clean-up. You can take a soil test and send it in if needed. Support trellises can be hauled to the sites where they are needed. The garden soil will warm faster by placing black plastic on garden beds.
Once your lawns are dry enough to walk on without leaving a footprint start to rake leaves or mulch away from perennials as it can pack down growth. The soil will warm faster exposed to the sun. Use a plastic leaf rake when you remove the mulch as metal rakes with sharp tongs can rip tender foliage from emerging plants.
Cut back last year's growth on perennials. In my research in preparing for this article, I found that some gardeners who are interested in helping beneficial insects say it is best to leave last year's plant growth until well into May.
There is likely no need to water early perennials as they do not need regular watering. If the soil is dry 4-5 inches down or plants seem droopy give them a good drink. This is a good "rule of thumb" all year.
Get ready to divide some perennials as spring is a good time to divide to reinvigorate the plant and share divisions. You will know if a perennial needs dividing if the growth is in the shape of a doughnut. If there is a hole in the center of the planting as it comes up in the spring it indicates a need to divide.
Not all perennials need annual fertilization. Prairie plants such as coneflowers, rudbeckia, and blazing star do best in lean soil. Others do well with just a light sprinkling of slow-release fertilizer. When buying fertilizer look at the three numbers on the package.
If the first number (nitrogen) is the largest, that will promote leaf growth. The second number (phosphorus) will promote more blooms. You can over-fertilize so consider how rich your soil is and never exceed the package recommendations.
I take pictures of my perennials in their prime and take a look at them in the spring — this jolts my memory for what plants may need a fertilizer boost.
And, keep in mind that even the best area gardeners can be fooled by Mother Nature at this time of year. Ask others what they are planning and planting. Have plastic or old sheets and light blankets ready to cover exposed plants if the weather warrants.
Above all enjoy your time in your garden. It is so worth the effort for inner peace and physical health.
These local garden articles will reach you each week throughout the gardening season, but gardening information can be found year-round by clicking on "Yard and Garden" at the University of Minnesota Extension website, www.extension.umn.edu , or by visiting our Facebook page at www.facebook.com/Beltramicountymastergardeners .
Local Master Gardeners will respond to questions via voicemail. Call (218) 444-7916, and leave your name, number and question.