MASTER GARDENER: Spring is here and it's time to stock up on plants
Soon there will be four more options for buying plants that you will not want to miss and those are the plant sales of four local organizations.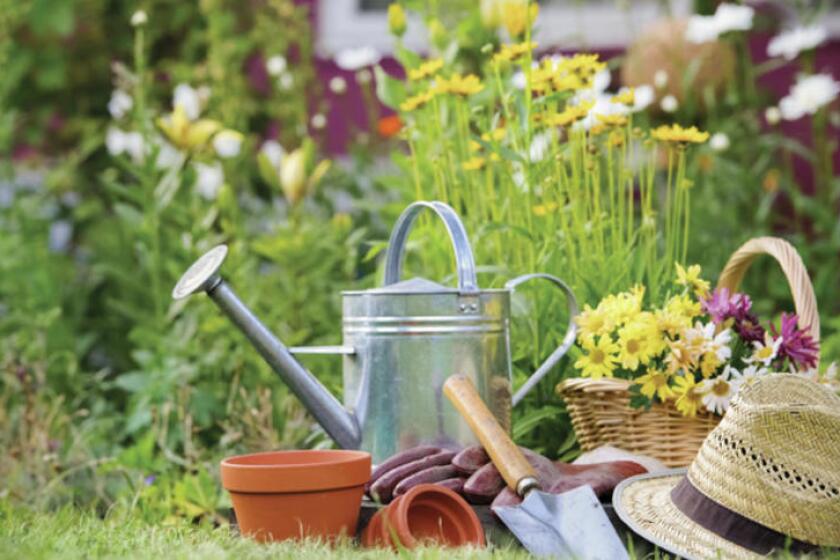 Becky Livermore and I testified a couple of weeks ago in front of KBUN's Chatabout program that spring was definitely coming. The topic was questionable then but now we have been proven right.
Spring has barely arrived and already it is time to get plants in the ground. Visiting our local greenhouses gets me really excited about gardening. The brilliant colors, the earthy smells, and the healthy plants bombard my senses with the promises of what the summer garden season will offer. Isn't it great to see our friends in the greenhouses again?
The best quality plants that can be purchased are in our local greenhouse businesses. The owners have the same love of gardening that we do plus they are under financial pressure to bring forth the best products.
Amateur plant sellers cannot compete with them. The "big box" stores also have their place in the community of gardeners. For large volumes of plants at economical prices, you have to visit these as well.
Soon there will be four more options for buying plants that you will not want to miss and those are the plant sales of four local organizations.
All four will be held on the morning of Saturday, May 21, between 9 a.m. and noon, just in time for local gardeners to plant on Memorial Day. Options exist in these sales that allow the home gardener to reach out and try some new varieties.
The Beltrami County Master Gardeners and the Bemidji Garden Club will be having their 30th annual plant sale at the 4-H building on the Beltrami County Fairgrounds. This sale is known locally for having excellent herbaceous (not woody) perennial flowers that have been grown locally by the best gardeners in Beltrami County.
They are plants that performed so well in our own soil and climate that they have to be divided and sent out to other gardens. There will also be bedding plants including heirloom varieties grown from the seed that is difficult to find.
I will bring some Tithonia, (Mexican Sunflowers) and Lavatera (Rose Mallow) which you may not find anywhere else. Expect also to find plants that attract bees and butterflies.
The Bemidji Community Food Shelf will have its seventh annual plant sale this year in the Bemidji Industrial Park at 1260 Exchange Ave. SE. They will have herbs, flowering plants, hanging baskets and vegetables like peppers, squash and many types of tomatoes grown by Chris and Kelly at the winter greenhouse and other locations.
There is also an open house of the food shelf facility and their garden and greenhouse going on at the same time.
The Bemidji Senior Center, 216 Thir St. NW, will have its fourth annual plant sale. At 10 a.m. there will be a gardening class on tomatoes, composting and growing cucumbers and other vines.
You will find a great variety of annuals and perennials here along with probably the best selection of houseplants to be found on this day. The plants have been grown by senior citizens along with the many crafts that they also sell at the center.
And now we just received word that there is a fourth sale on this day. The Shevlin Garden Club is having its spring plant sale at the Horticulture Building at the Clearwater County Fairgrounds in Bagley on Saturday. It is also from 9 a.m. to noon. The word is that club members bring what they want to bring so you can expect anything to be there.
Happy spring! It is finally here.
These local garden articles will reach you each week throughout the gardening season, but gardening information can be found year-round by clicking on "Yard and Garden" at the University of Minnesota Extension website, www.extension.umn.edu, or by visiting our Facebook page at www.facebook.com/Beltramicountymastergardeners.
Local Master Gardeners will respond to questions via voicemail. Call (218) 444-7916, and leave your name, number and question.