MASTER GARDENER: Protect your plants against early frosts
The Master Gardeners' plant sale is coming up this weekend. It will be at the Beltrami County Fairgrounds from 9 a.m. to noon on May 21.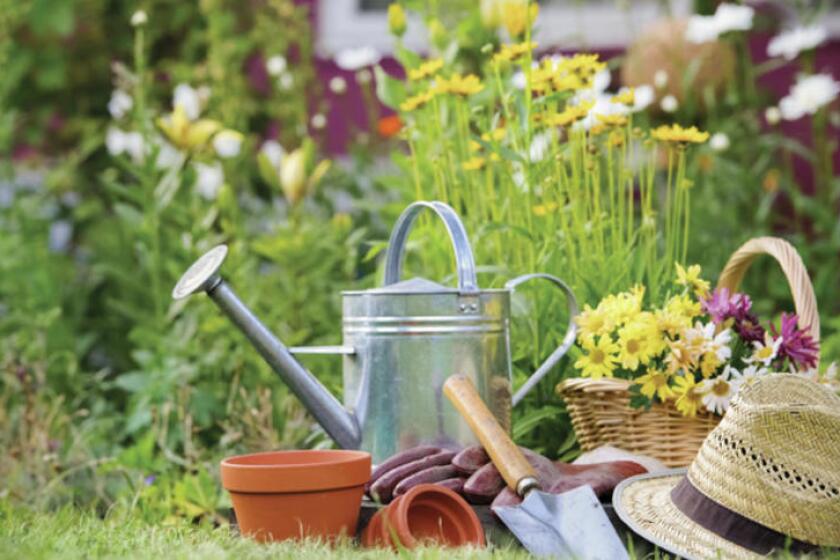 The Master Gardeners' plant sale is coming up this weekend. It will be at the Beltrami County Fairgrounds from 9 a.m. to noon on May 21.
It's been such a beautiful May so far. With temperatures warming up and the sun occasionally showing its face, it is so tempting to get all our plants in the ground right away. I know I'm planting a few things.
However, this is still northern Minnesota. We must remember that another hard frost is still realistically possible, just like last year. If tomatoes and peppers must be planted this week, keep a good backup plan in mind for how to protect them if we get another cold night.
For protecting your plants, gallon-sized pickle jars can guard ultra-cold-sensitive plants (such as peppers) against unexpected temperature dips. If you know the frost is coming, be sure to give them a good water the night before and then cover them.
Water can increase their resistance to the cold. If you didn't know that a frost was coming and wake up to a white yard, water them right away in the morning. This will reduce the damage they may receive.
Although 32 degrees Fahrenheit is technically the "freezing point," if you are gardening in your location for the first time, it is best to protect your plants on any night that will be 40 degrees or lower. Each location can be a little bit different. Although it may be 40 degrees at the weather station, the low point in your yard could still frost.
Hard frosts can require more preparation. A good plant cover is made of cloth — not plastic — and is held away from the plants so that it does not crush them.
A bedsheet or blanket makes a great plant cover. Hay or straw can be piled around the plant, while a stake or stick reaching above the plant can hold the cover away so that it does not directly touch the plant.
Quart-sized canning jars full of hot water can be placed under the sheet or blanket, near the plants. These act as mini heaters for the night.
These techniques work equally well in the fall to protect against early frosts or to extend your season. Hopefully, we won't need to worry about frost until then. See you at the plant sale.
These local garden articles will reach you each week throughout the gardening season, but gardening information can be found year-round by clicking on "Yard and Garden" at the University of Minnesota Extension website, www.extension.umn.edu, or by visiting our Facebook page at www.facebook.com/Beltramicountymastergardeners.
Local Master Gardeners will respond to questions via voicemail. Call (218) 444-7916 and leave your name, number and question.