MASTER GARDENER: Finding the perfect time to plant
Before ordering seeds or purchasing plants, take time to map out your space and determine how much space each plant would need to grow and thrive before making your purchase.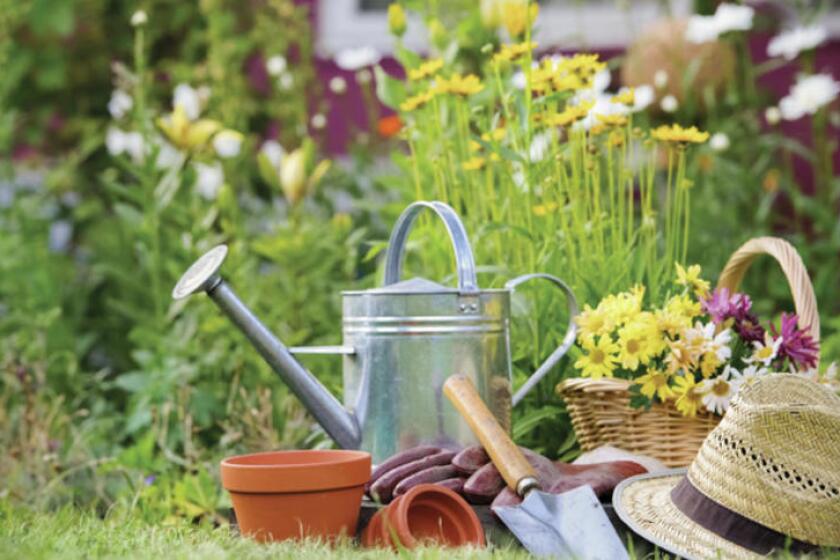 We are part of The Trust Project.
I have heard there is good soil for gardening and farming in Beltrami County, but since moving to the area in September 2000, I haven't lived on "good" soil. I have resided in four different houses, all built on sand.
If I'm going to get more specific, the University of Minnesota Extension categorizes the soil in my yard as "loamy sand" so it's not pure sand. However, it requires a lot of organic material — compost, mulch and the like — for it to hold moisture and nourish the vegetables and flowers I want to grow.
Another challenge to gardening in our area (and particularly noticeable this year) is that the last frost date for Bemidji is so late, making our gardening season a mere 90 days or so. The last frost date is around May 31 to June 2. It is recommended that gardeners wait until after this date to transplant plants that cannot survive a frost.
Every year I see this date, but again last May, the mild winter, warm spring and forecast once again tricked me into planting tomatoes in the third week of May.
This is almost always a mistake, and last year, despite the extended forecast, we had two nights of late May freeze (25 degrees!) in my area southwest of Bemidji that killed every last one of my tomato plants, despite them being covered.
Even Master Gardeners can let their hopes and excitement lead them to make unscientific and disastrous decisions. I think I have finally learned my lesson, but we will see. Warm spring breezes can really affect my judgment.
If you are like me, you also need to determine what you actually have room to plant. When looking over seed catalogs in the winter or visiting nurseries in the spring, it is easy to get excited and purchase more seeds or plants than one has room for.
Before ordering seeds or purchasing plants, take time to map out your space and determine how much space each plant would need to grow and thrive before making your purchase.
Some common vegetable seeds that tend to do well for many gardeners in our area are green beans, zucchini, squash and cucumbers. Tomatoes are more challenging, depending on the summer.
When I first moved to Bemidji, Beltrami County was categorized as being in Growing Zone 2b. In the past 10 years or so, I have seen it categorized as Zone 3. This number is important for determining what plants and trees can live in our area from season to season and what perennials will actually be perennial.
When you are choosing trees and perennial flowers at a nursery (or online), check to make sure that you are choosing something that is hardy to at least Zone 3. One great perennial flower that grows well in our area from year to year is Annabell hydrangeas. When you go to a local nursery, you will almost always find them.
They are beautiful and bloom and spread reliably every year. Alongside them, you will also find many other varieties of hydrangeas that come in more colors (Annabelle hydrangeas are white). Generally, these variants are only guaranteed to Zone 4 and so you are taking a gamble in buying them.
Local nurseries are more likely to carry plants that work in our area. Be extra careful when buying plants in chain stores like Menards, Walmart and Home Depot as I have seen plants and trees there that are only perennial in the deep south. So, read the tag on any plant you hope will survive more than one summer in our area.
It's an exciting time of year, and I'm sure one of these days it will finally stop snowing, the ice will come off the lake and it will be time to start planting spinach, lettuce, peas and other early spring crops.
These local garden articles will reach you each week throughout the gardening season, but gardening information can be found year-round by clicking on "Yard and Garden" at the University of Minnesota Extension website, www.extension.umn.edu, or by visiting our Facebook page at www.facebook.com/Beltramicountymastergardeners.
Local Master Gardeners will respond to questions via voicemail. Call (218) 444-7916, and leave your name, number and question.