MASTER GARDENER: Container gardening tips for those with little space
Many of us don't have spaces for gardens. If you live in an apartment or condo, your space is probably minimal. Container gardens might just be the answer you are looking for.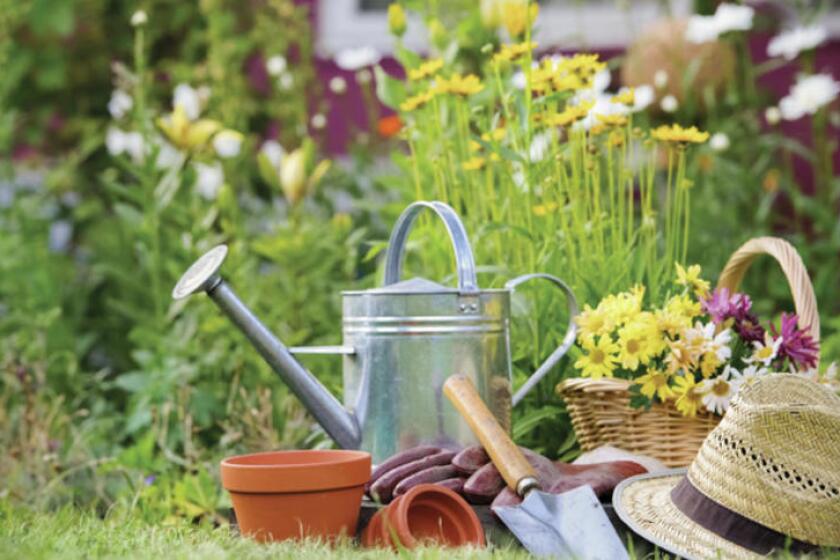 Many of us don't have spaces for gardens. If you live in an apartment or condo, your space is probably minimal. Container gardens might just be the answer you are looking for.
You can grow flowers, herbs or vegetables in containers. Container plants are a great way to have a lot of color in a small space.
You will need to give them a bit more attention and maintenance, but the benefits will surely outweigh the efforts. Almost any size or shape container can be reused on your patio, balcony or deck. One gallon, three gallon, and five-gallon sizes are the most popular.
Metal containers can get hot in the sun and do not lend themselves to some container gardens. Ceramic, plastic or wood are better choices.
Most plants will require 12 inches of soil or less. Many annuals do well in six inches of soil. If you are using a tall container, you can put plastic bottles in the bottom to use up some of the space. If the wind is a factor, consider some rocks or bricks to keep the container from falling over.
If you are planning on using a vine-like plant, adding a small trellis works well. You can add some organic material to the bottom to use up space. Wood chips and branches work well.
Mulching the top layer is also a good idea as mulch helps retain moisture. Be sure to use good quality soil and fertilizer. Be cautious with fertilizer so as not to burn the plants. An all-purpose fertilizer is the best option for container gardens.
Be sure and follow the label recommendations. Containers will require more frequent watering. Test the soil often for moisture. Most container plants prefer moist, not soggy soil.
Most herbs are well-suited for container gardens. Roots are generally only three to six inches deep making great use of a shallow container. Basil, oregano and thyme are my favorites and all come in several varieties.
Chives are another, plus they are perennial and easily survive our winters. Be sure and place your herb container where it will get plenty of sunshine — the more sun the better.
Harvest culinary herbs throughout the growing season by snipping sprigs and leaves. Once they start to flower, pinch off the blossoms as we want the leaves, not flowers.
Almost any vegetable grown in a garden can be grown in a container. Choose a container in proportion to what the final plant will look like. Tomatoes, peppers, lettuces and carrots, all do well. Most vegetables require 12 inches of soil so large pots work the best.
The variety of flowers adaptable for containers is endless. Keep in mind where how much sunlight the pots will get and choose plants based on the number of sunlight hours. Wax begonias, geraniums, and petunias are some of the most popular sun-tolerant flowering plants suitable for containers.
Impatiens and coleus do well in shadier spots. Coleus are sensitive to cold and temperature extremes and will be one of the first plants to be affected in the fall. Add a spiller plant which will hang over the edge of the container.
Trailing plants can also help keep container plantings in scale and help connect the plantings to the container while hiding and softening its edges. Some spillers to consider are vinca, ivy and wandering jew.
Mix in a few Ipomoea (sweet potato vine), a vigorous trailing plant. The foliage comes in chartreuse, purple, copper and even "black." It's a great choice for a splash of color.
For more information on growing container gardens, check the University of Minnesota Extension website.
These local garden articles will reach you each week throughout the gardening season, but gardening information can be found year-round by clicking on "Yard and Garden" at the University of Minnesota Extension website, www.extension.umn.edu , or by visiting our Facebook page at www.facebook.com/Beltramicountymastergardeners .
Local Master Gardeners will respond to questions via voicemail. Call (218) 444-7916, and leave your name, number and question.