Cole Milz receives crystal pillar student production award
Cole Milz of Bemidji recently received a crystal pillar student production award from the Upper Midwest Chapter of the National Academy of Television Arts and Sciences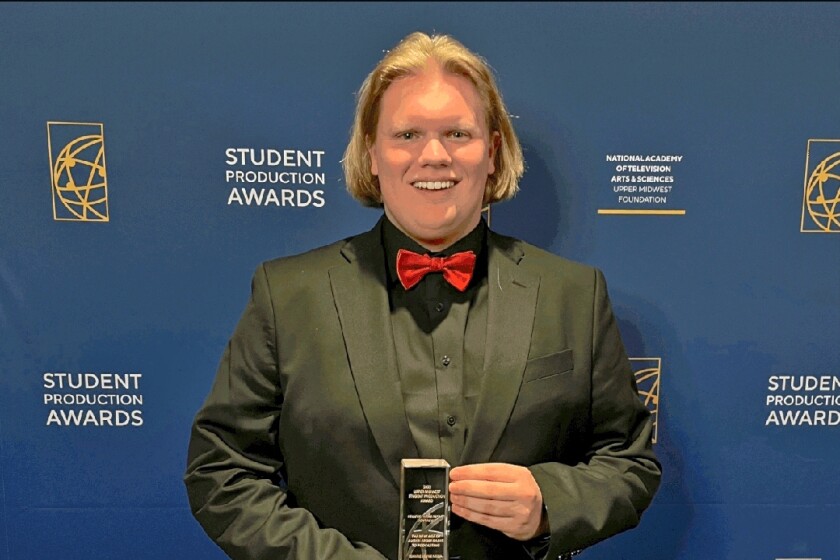 We are part of The Trust Project.
Cole Milz of Bemidji recently received a crystal pillar student production award from the Upper Midwest Chapter of the National Academy of Television Arts and Sciences on behalf of the College of Saint Benedict and Saint John's University.
Milz is a 2019 Bemidji High School graduate and current junior in the Mass Communication program at SJU.
Cole and project partner Taja Longley, who is currently studying abroad in London, won the award for their work on a news package for Johnnie Bennie Campus News; "The New Age of Audio: From Radio to Podcasting."